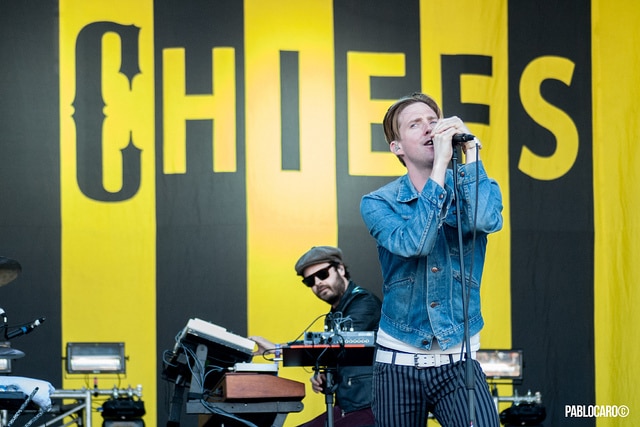 Kaiser Chiefs have revealed a brand new single and have also announced a new album set to come out this year. The band released their new single 'Parachute' yesterday evening.
The single was produced by Brian Higgins and was mixed by Serban Ghenea. The song is officially out today on June 14th and will feature on the band's upcoming sixth album Stay Together.
Speaking about the new Kaiser Chiefs album, frontman Ricky Wilson said "When we wrote the first record we were very direct, little needed explaining. The songs seemed to speak for themselves and did all the hard work for us."
Speaking about the single he said "The single 'Parachute' is pretty self-explanatory and a bit of a return to that. 'Parachute' is probably the first love song we've written since 'Ruby'."
He continued by talking about the themes of the new album "When we finished writing the last record we realised that the most important thing to everyone is what's going on in their lives. Their 'personal politics' and that's what this album is about."
"If Education, Education, Education & War was our protest album, then Stay Together is our relationship album," he also added that it will be "Like no Kaiser Chiefs record you have heard before." You can listen to the new single 'Parachute' down below.
Photo Credit: Pablo Caro