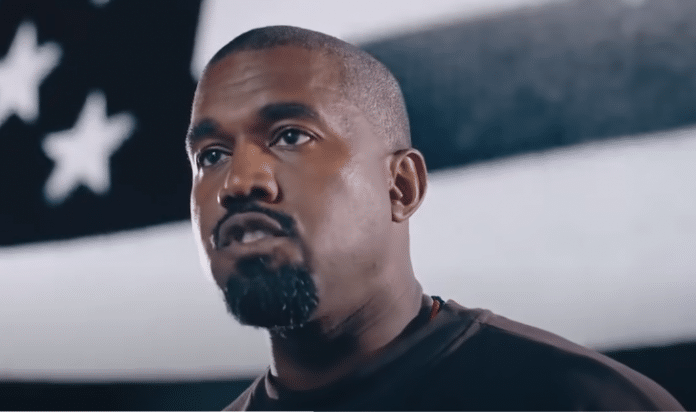 Kanye West has conceded defeat in the presidential election, as the rapper won around 60,000 votes in states where he appeared on the ballot.
West's bid for the White House was outlandish. It had been suggested he was running in an attempt to siphon votes away from Joe Biden.
The rapper earned most of his votes in the state of Tennessee with a reported 10, 258 votes. He won 6,296 votes in Colorado, 6,312 in Kentucky, 5,590 in Oklahoma, 4,894 in Louisiana, 4,027 in Arkansas, 4,344, 1,266 in Vermont and 3,544 in Idaho.
There was a belief in the Republican party that West may have an impact in some swing states which would help Trump retain, but this did not come to fruition. In the states of Minnesota and Iowa, West won 7,811 and 3,022 votes, respectively. As we now know, Biden won Minnesota and Trump retained Iowa.
In September, Republican party lawyers spent time to get West on more ballots in more states. This was a clear sign of intent from the Republican party to help West take votes away from Biden.
West announced on twitter that he voted for the first time ever in this election. He wrote his name on the ballot in Park County, Wyoming. He shared a video on Twitter with the caption "The first vote of my life. We are here to serve. We pray for every servant leader in the world".
https://twitter.com/kanyewest/status/1323727338387902465?ref_src=twsrc%5Etfw%7Ctwcamp%5Etweetembed%7Ctwterm%5E1323727338387902465%7Ctwgr%5Eshare_3&ref_url=https%3A%2F%2Fwww.rollingstone.com%2Fmusic%2Fmusic-news%2Fkanye-west-2020-presidential-run-votes-election-1086059%2F
West's presidential campaign was entirely self-funded. He held a rally in South Carolina back in July in where broke down in tears while discussing abortion. He took out a two page ad in the New York Times outlining his vision for the future.
In addition, West also set up a campaign website he plotted his 10 point plan for America. The site also had a shop where you could buy Kanye President merch. The cheapest item available was a Kayne cap for $40.
West intends to run again in 2024 as he tweeted a picture of himself in front of a US map with the caption "Kanye 2024".
KANYE 2024 pic.twitter.com/Zm2pKcn12t

— ye (@kanyewest) November 4, 2020
The whole word is watching on right now, as Biden is close to victory. It has been suggested that the state of Nevada will have an update on their tally between 4 and 5pm Irish time. A win in Nevada will all but confirm Biden's victory. Biden is leading in Arizona and Nevada, if he holds on to both of these states, he reaches 270 electoral votes and wins the presidency.