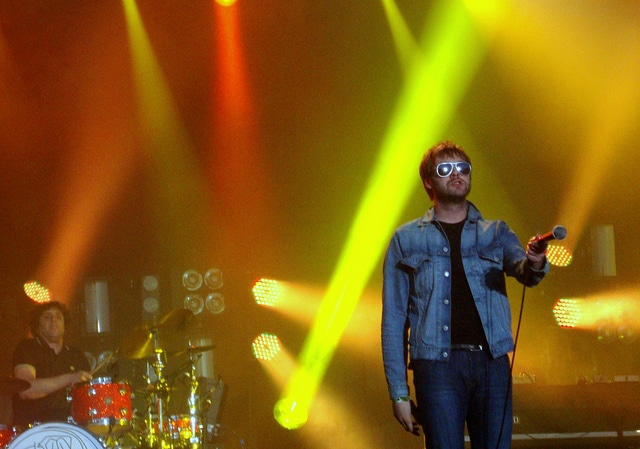 Kasabian's main songwriter Sergio Pizzorno isn't pleased with the Brit Awards, the guitarist claims that there is a "conspiracy" against rock acts.
In an interview with the Independent, Pizzorno hinted that the Brits are trying to "shut rock 'n' roll out."
It may seem a little far fetched, however he does appear to have some substance to his accusation.
In 2014, Kasabian released their fifth studio album titled 48:13. The LP not only went to number one on the UK album chart in the first week, it was the group's fourth record to do so.
The band also had widely successful tours in North America, Ireland and the UK and headlined Glastonbury. So it's a little suspicious that they aren't nominated for at least one award this year.
Sergio bemoaned the fact that they had been snubbed and discussed the negative impact it has on other young rock acts trying to make it.
Speaking to The Independent, Pizzorno said: "It's a conspiracy, they're trying to shut rock n' roll out of [the Brits]. What sort of message does that send to working class rock 'n' roll bands which the industry is in dire need of? Kasabian couldn't have done any more last year. It's bullshit really. It's way more exciting to be playing the Baftas than the Brits."
Unfortunately, where his argument falls down is the fact that the young Brighton rock duo Royal Blood are nominated for three awards, 'British Breakthrough Act', 'British Album Of The Year' and 'British Group'.
Their self-titled debut went straight into the number 1 spot last year and the group also achieved the fastest-selling rock debut in three years.
The Brit Awards 2015 will take place at London's O2 Arena on February 25th and will be broadcast live on ITV.