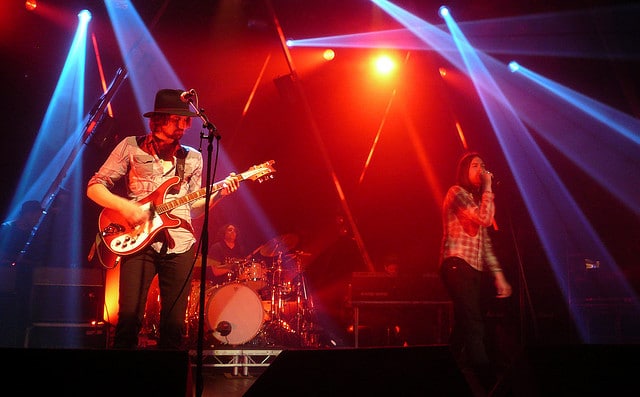 On this day a ghouls and ghosts, there is no better song to cover than the famous 'Ghostbusters' theme song.
The Leicester rock band Kasabian have done just that, they recorded the tune as part of a radio session for Sirius XM.
The group initially recorded the song back in September, but it has just become available for the special spooky season.
The song was originally recorded by Ray Parker Jr, as the theme for the classic 1984 Ghostbusters movie starring Bill Murray, Harold Ramis and Dan Aykroyd. The song went to number 1 in 1984, remaining in the top spot for three weeks.
It was nominated for an Oscar for 'Best Music, Oringinal Song', but it lost out to Stevie Wonder's 'I Just Called To Say I Love You'.
The film theme has also been covered by Run DMC for the movie's sequel in 1989.
Listen to the Kasabian version of the Ghostbusters theme below.
Recently, Kasabian's Serge Pizzorno has bemoaned the fact that modern bands lack the ability to create mayhem and anarchy. He claimed that it was depressing seeing a band come off stage "and just flip their laptop open, and have some chicken and broccoli."
Speaking to The Big Issue, Serge said: "I won't expose any bands but there's nothing more depressing than seeing a band come off stage at a festival, go backstage and just flip their laptop open, at online shopping. And have some chicken and broccoli."
"I'm thinking, are you not gonna have a drink now? Cause carnage? And they're [pats stomach], 'Naw, mate; gotta watch the weight.' F**k that – you don't deserve to be doing this job!"