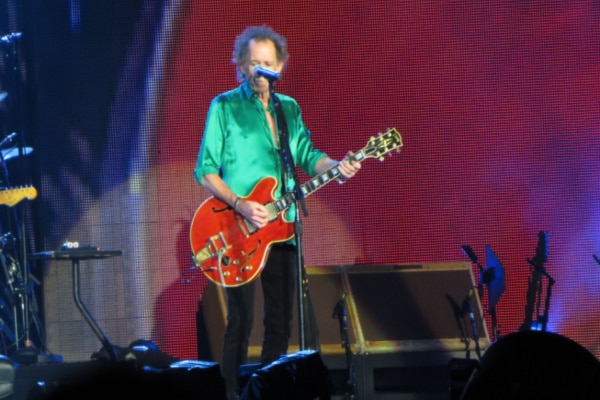 Keith Richards has said that he is "hopeful" that the Rolling Stones will have new music recorded by the end of this year.
Richards Hopeful "recorded stuff by the end of the year"
While he did not divulge what formats this new material would be available on, Richards is hopeful that the band will "have recorded some stuff by the end of the year".
"Anyway, I just make records and then we figure out how they come out, right? That's what I do", Richards said, adding that he was unsure if these tracks would be available on streaming platforms.
Elswhere, Keith Richards spoke about spending time in prison.
Speaking on Matt Wilkinson's podcast The Rolling Stones: 60th Anniversary Special, Keith Richards spoke about his time at Wormwood Scrubs, calling it a "a weird experience".
"You had to be there", Richards stated. "I mean, I've been in a few other clinks (prisons) over the time, and basically they're all great once you get out".
In a previous interview, Keith Richards had also insisted that the Rolling Stones have no plans to pack it in after their tour.
He said, "I think the most important thing is that the people in the band want to stay together. That helps! We had our ups and downs, of course. But in the end we always noticed that we are more creative together". More on this interview here.
The Rolling Stones are currently on the road for their special 'Sixty' UK and European Tour, celebrating their 60th anniversary. Mick Jagger and co kick off their final show in Berlin tonight.
https://twitter.com/RollingStones/status/1554753170433314816
Earlier in the tour, the band had been forced to cancel several shows, as Stones frontman Mick Jagger contracted Covid-19.
Cancelling a gig in Berne, Switzerland, the Rolling Stones said, "The Rolling Stones are deeply sorry for tonight's postponement, but the safety of the audience, fellow musicians and the touring crew has to take priority".
More on this here.