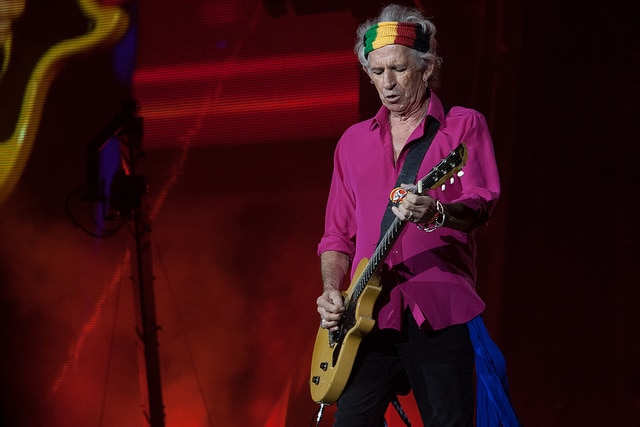 Keith Richards has recently said that he has plans to start recording a new album with The Rolling Stones in April next year. Richards said he wants to start recording once they finish their tour next year.
He released his third solo studio album Crosseyed Hearts earlier this year on September 18th. However with the Rolling Stones it has been 10 years since they released their last album A Bigger Bang in 2005.
Speaking to the Sunday Times Magazine, Keith Richards said "These guys aren't getting any younger, but at the same time, they're getting better. I'd love to shove them in the studio in April, hot off the road".
Keith Richards was somewhat surprised that him and band have been going for this long saying "I never thought I'd get this far". He also denied that the band would be splitting up after rumors had surfaced that they would be.
The Rolling Stones recently finished their Zip Code tour in North America to promote the re-release of their iconic album Sticky Fingers. They will be embarking on a South American tour in 2016, after which they hope to start recording their new album.
Photo Credit: aka Francois aka Mister Pink