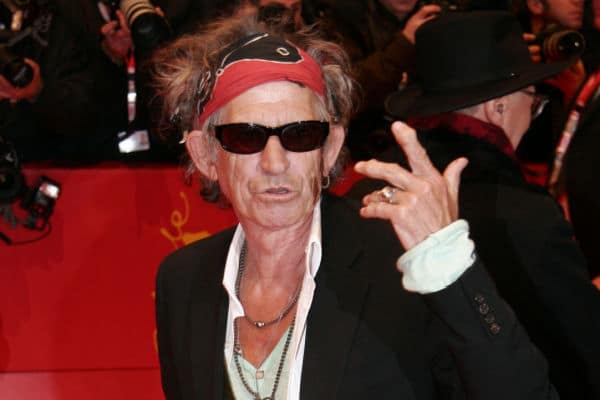 Would you like to listen to the article instead of reading it?
Keith Richards has announced that "new music is on the way".
The Rolling Stones guitarist made these comments via Instagram, where he posted a short video yesterday (January 11).
"Hi guys, here we are again", Richards told his 1.4 million followers in this video.
"Wishing you all a belated Happy New Year and there's some new music on its way and hopefully we'll get to see you. Let's keep our fingers crossed".
"hopeful"
Keith Richards made similar declarations last August, where he said he was "hopeful" that the Rolling Stones would start recording new music by the end of 2022.
"Anyway, I just make records and then we figure out how they come out, right? That's what I do", he said.
He also added that the Rollng Stones have no plans to finish up following their major UK/European Tour last Summer.
"I think the most important thing is that the people in the band want to stay together. That helps! We had our ups and downs, of course. But in the end we always noticed that we are more creative together", he said.
Elsewhere in the interview, Keith Richards had also spoken about his time in prison.
"You had to be there", Richards stated. "I mean, I've been in a few other clinks (prisons) over the time, and basically they're all great once you get out".
Richards also added that after 60 years of working together, his understanding of his Rolling Stones bandmates has become telepathic.
"And, of course, across these – my God! – six decades, you have got used to each other. The special thing about being part of a well-rehearsed group is knowing the others so well that you can predict up to a certain point what is going to happen next".
There is much more from this story from Nova right here.