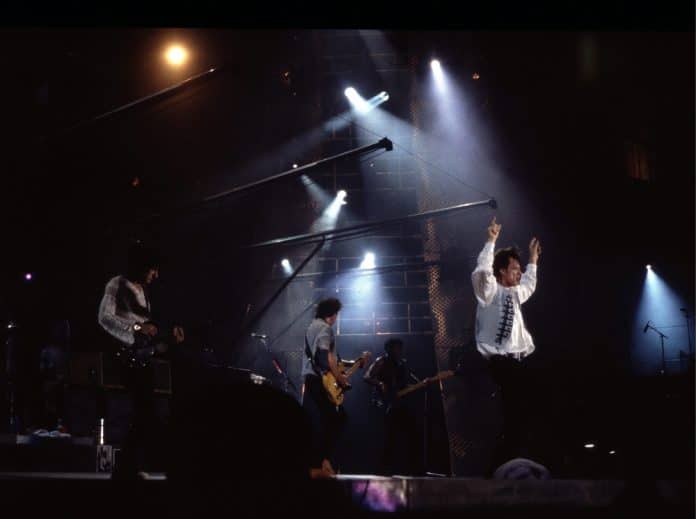 Today The Rolling Stones release an expanded reissue of their 1973 album 'Goat's Head Soup'.
In a recent interview with Rolling Stone, guitarist Keith Richards opened up about how the pandemic has affected them and how the band will never stop touring.
"I mean, that's what we do," he said. "And also there's that thing between us, like, 'Who's going to be the first one to get off the bus?' You have to be kicked off or drop off, right? So it's like that. I really can't imagine doing anything else."
Mick Jagger added: "We might be playing to very few people," the frontman said. "Even though we might be lucky enough to have sold tickets, we might not be able to play to them all at once."
"How is everyone that performs live going to function in the future?" Jagger pondered.
"We don't know. In Europe, we've had small-scale concerts. We've had socially distanced concerts. You can see [concerts] starting in some parts of the world — New Zealand, Australia and so on. But … as far as the U.S. is concerned, we don't really know what the future holds. So many people are out of work, losing money. Is it ever going to be the same again? Will it be always different? We just don't know at the moment."