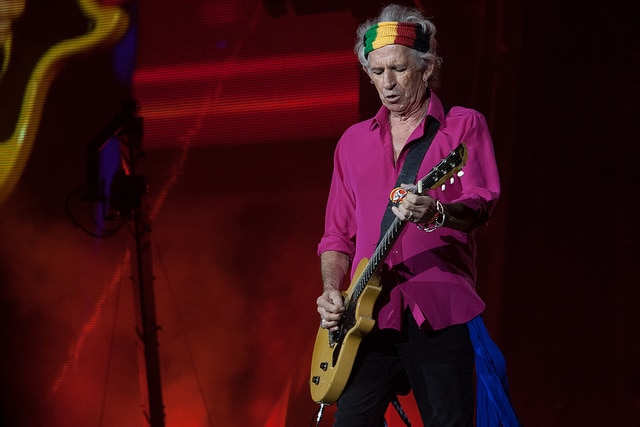 It's good news for Keith Richards fans as he has recently announced that he will be reissuing his first two solo albums. Talk Is Cheap & Main Offender will both be available for the first time via digital outlets tomorrow on August 14th.
The first of these was recorded in 1988 and featured a number of special guest appearances from the likes of Patti Scialfla, Bootsy Collins and ex-Rolling Stone Mick Taylor to name a few. Main Offender was recorded in 1992 and spawned the singles 'Wicked As It Seems' & 'Eileen'.
These two reissues are both in accordance with the release of Keith Richards new solo album Crosseyed Hearts. The album will release on September 18th and it sees Richards team up with Jordan Ratchel as well as Rolling Stones backing singer Bernard Fowler and singer Sara Dash.
The album also features a number of special guests appearances from the likes of Norah Jones, Larry Campbell and Aaron Neville. In anticipation for the release of the new album, Keith Richards recently released a new single 'Trouble' which you can check out below.
Photo Credit: aka Francois aka Mister Pink