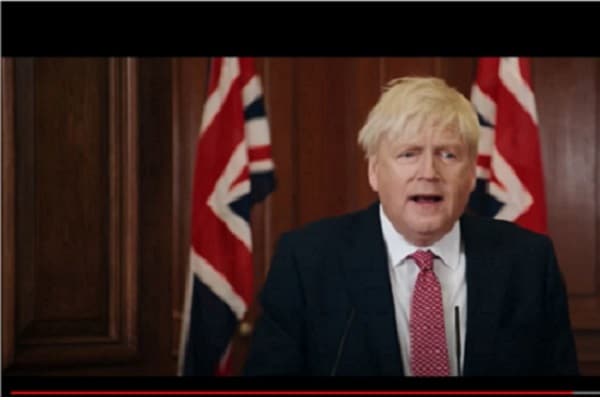 It has been reported that Kenneth Branagh will not reshoot scenes from his Sky drama about Boris Johnson, despite the British Prime Minister's resignation yesterday.
The much maligned PM announced that he would be stepping down as Prime Minister and Conservative Party leader yesterday.
This comes after several MPs and ministers also withdrew their support for Johnson. He was facing intense pressure over the scandal regarding deputy chief whip, Chris Pincher.
Pincher had been investigated after he was accused of groping two men at a members club. Mr Johnson had been accused of being aware of this, when he appointed him to the parliamentary role. More on this here.
Since the, Boris Johnson agreed to resign, with a new leader set to be appointed in the autumn.
This Is England
Following this, it has also been reported that Sky drama This Is England will not film any scenes which reflect Johnson's whirlwhind resignation.
The drama will be based on Johnson's first few months as Prime Minister. It will also cover the outbreak of the Covid pandemic.
"The drama takes us inside the halls of power, as Johnson grapples with COVID-19, Brexit, and a personal and political life wracked by controversy", a synopsis of the show reads.
"The events in government are interwoven with first-hand testimonies from around the UK, from the experts and scientists racing against time to understand the virus; the doctors, nurses and care-home workers on the frontline working tirelessly and heroically to contain and overcome it; and ordinary people whose lives were thrown into turmoil".
Check out the trailer here. It is expected to be released on Sky Atlantic and NOW later this year.
The drama will see Kenneth Branagh star as Boris Johnson. Ophelia Lovebond will play Boris' wife Carrie Johnson, while secretary Matt Hancock will be portrayed by The Crown star Andrew Buchan.