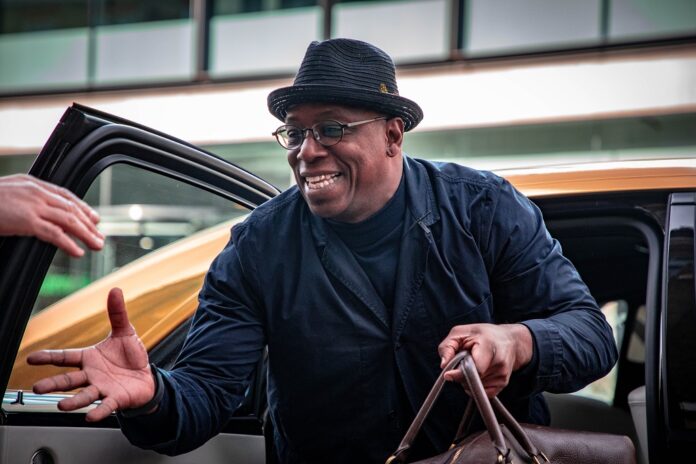 Kerry teenager Patrick O'Brien will be sentenced in January after he pleaded guilty to harassment of former England and Arsenal footballer Ian Wright in private messages on Instagram. O'Brien (18), of Sycamore Court, Ashleigh Downs, in Tralee racially abused Mr Wright in a flood of messages after the teenager lost a FIFA tournament on Playstation.
The virtual Ian Wright football character in the game did not play as well as Patrick O'Brien expected. The teenager became angry and decided to abuse the real-life former footballer because O'Brien lost the game he'd been playing with a friend.
Sergeant Eoin Donovan told the court that the messages were "crass, racist and threatening". Mr Wright, a footballing legend and anti-racism campaigner, published the messages on social media the next day. The messages identified Patrick O'Brien and the teenager and his family were deluged with messages from home and abroad criticising the teen's behaviour.
The teen was marched to the Garda station by his mother once she became aware of the serious nature of the messages' content. Sergeant Donovan said that O'Brien cooperated fully with the Gardaí and made "full and frank admissions". He also pleaded guilty from the outset to a charge of harassing Mr Wright and to a charge of sending a telephone message which was grossly offensive, obscene and menacing.
Mr Wright said that he had been left "emotional and shook up" by the ferocity of the attacks. "I experienced racism years ago, but I am in complete shock to experience it now," the England ace said. He added, "Patrick, I forgive you. I believe in redemption for everyone."
Patrick O'Brien's solicitor told the Tralee District Court that his client had never been in legal trouble before and was unlikely to offend again. The teenager has a place in college and no longer uses social media. Judge David Waters said that Patrick O'Brien's messages to Ian Wright were "vile and unacceptable". The judge said that Ian Wright had been "perfectly correct" to call out racism and publish the messages publicly. Mr O'Brien will be sentenced in January.