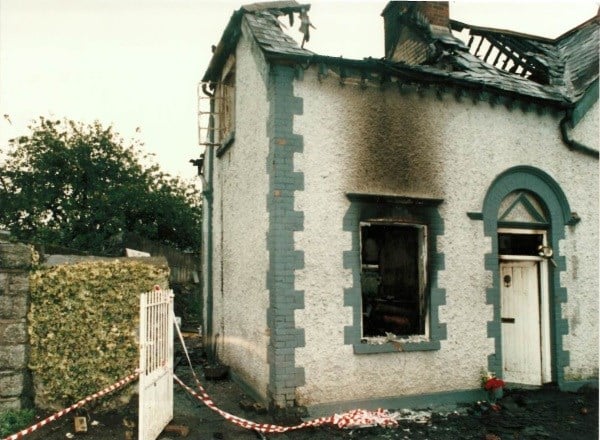 The family of a woman and her two nieces killed in a house fire in County Kildare in 1987 say it 'took away their life's dreams'.
The home in Kilcock where the fire broke out is one of three old fashioned village houses in the quiet Church Lane area, near to an old cemetery and a local church.
20-year-old Barbara Doyle, 8-year-old Mary Ellen and 5-year-old Kerrie died in the blaze at their home on Church Lane in Kilcock on September 20th that year. In September the case was upgraded to murder – and Gardaí arrested a man.
30 years on – Barbara's sisters Elizabeth and Pamela will appear on RTÉ's Crimecall tonight.
"We'd lost everything – our family, our two girls, Barbara, our home," said Elizabeth.
Pamela: "If the person responsible is watching, they've had a life for the last 30 years. I think you've had enough time now. I think it's time you came forward."
Image: Breaking News