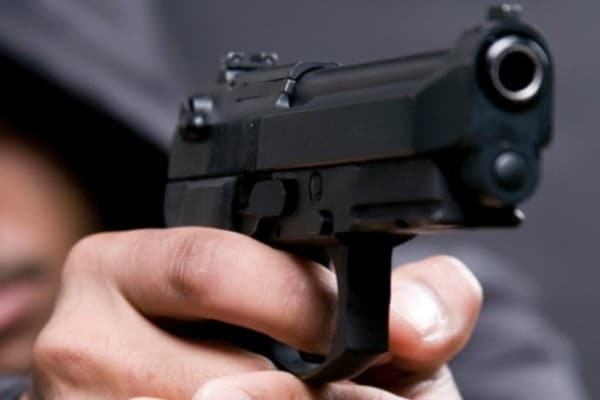 A senior member of the Kinahan cartel has been jailed for ten and a half years after being caught with an "arsenal" of weapons in Dublin.
Declan 'Mr. Nobody' Brady, with an address at Wolstan Abbey in Celbridge, Co. Kildare, was in charge of looking after the caché of guns and ammunition.
He was assisted by two others who have also been jailed for their roles. The nickname bestowed upon of 'Mr. Nobody' by gardaí after his arrest is entirely ironic. Mr. Brady was seen as a key 'gang fixer' and enabler for the Kinaham crime cartel in moving weapons.
He had pleased guilty to possessing nine revolvers, four semi-automatic pistols, a sub-machine gun, an assault rifle and 1,355 rounds of ammunition in suspicious circumstances at Unit 52, Block 503, Grants Drive, Greenogue Business Park, Rathcoole, Co. Dublin on January 24th, 2017.
Speaking outside court afterwards, Detective Superintendent Seamus Boland said the war against organised crime is ongoing:
"You can be assured that An Garda Síochána both at a national level and local level, are continuing to focus our investigations on organised crime groups and particular reference targeting those who engage in violence. I am also satisfied that the long-term investigations that are ongoing will result in other persons eventually appearing before the Irish courts to face justice."
Since his arrest uin 2017, Brady has been in custody in Ireland's highest security prison in Portlaoise. His arrest and removal from his role dealt a huge blow to the Kinahan cartel.
The Hutch/Kinahan feud has claimed the lives of 17 people since September 2015, including two innocent men, Trevor O'Neill and Martin O'Rourke.