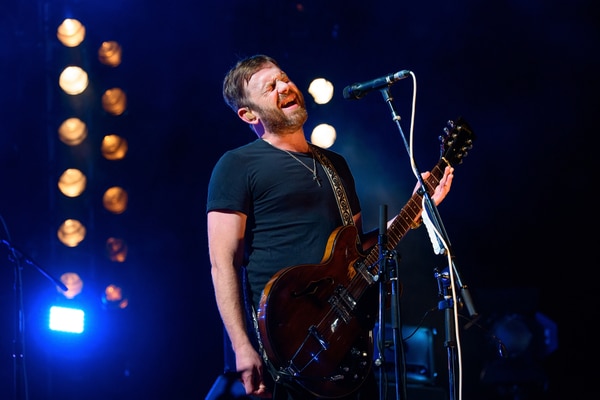 Would you like to listen to the article instead of reading it?
Good news for music fans! The band, Kings Of Leon have teased new material with two new songs. These songs are called "Dancing In Your Head", and "Spin It Like We Can".
The band have not released anything official since their song "Walls" in 2016. They have already released two songs this week, "Must Catch The Bandit" and "Feel The Way You Do".
On the album "Walls", NME had written, "The Followills have remembered how much they like giant choruses and on "Walls" have written 10 of them". Adding, "Walls' just feels fresh. Kings Of Leon were great as a cult band, and great as a stadium band. It doesn't matter which they do, just as long as they do it with conviction. And here they sound more focused and alive than they have for a while."
Teasers for "Dancing In Your Head" and "Spin It Like We Can" were shared by the band via Instagram. The other two tracks will arrive next week. They have not shared a release date for their latest material.
The band posted:
Bassist for Kings Of Leon, Jared Followill tweeted on Christmas Day, "Blame it on the holiday cheer, but I just feel like sharing".
Followill added, "@Kingsofleon tweeted "the w8 is finally over TEN MONTHS ago. Enough".
An eight album for the band could be on the cards?
Despite no offical material being released since 2016, Kings of Leon shared a live cover of their new song "Going Nowhere". This took place in their hometown of Nashville with frontman, Caleb Followill on acoustic guitar. This was to promote social distancing following the Covid-19 Pandemic. More here.
The band were originally scheduled to perform live last Summer as part of their European Tour which was cancelled due to the Pandemic which has hampered the entertainment and music industry across the board.
They have not released a new tour date yet. The band have rescheduled some 2020 gigs for this year. These include the Southside Festival in Germany among others. More here.