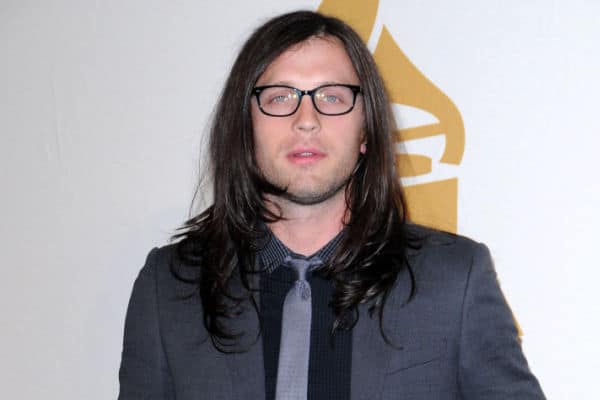 Would you like to listen to the article instead of reading it?
Kings of Leon drummer Nathan Followill has reacted to the new of a tragic shooting which took place at a private Christian school in Nashville.
Yesterday, a 28 year old woman fatally shot six people, including three children at the Convent school. She was later killed following an altercation with police.
Nathan Followill who is a member of Kings of Leon alongside brothers Caleb and Jared, and cousin Mathew Followill, shared his reaction via Twitter.
Following these tragic events, Nashville Mayor John Cooper said in a statement that the city has "joined the dreaded, long list of communities to experience a school shooting".
"My heart goes out to the families of the victims", Cooper also added. "Our entire city stands with you".
"let's make sure"
Reacting to this news, Nathan Followill had this to say via Twitter.
"A school shooting just happened near my sons school. Multiple children dead but let's make sure that the gunman had his 2nd Amendment rights. F*** you Bill Lee and f*** the NRA", he said.
The drummer also added, "Sending my kids to school shouldn't feel like sending them to a war zone that they may not come home from. This is all so sad and nothing is ever done about it except for thoughts and prayers from those at home cleaning their assault rifles".
"I'm normally not a political person on social media but this hit too close to home. I hope these kids can heal from this unthinkable tragedy".
Since then, other musicians have also reacted to these terrible events, including Sheryl Crow, Peter Frampton and Margo Price among others.
Check them out below.
School shooting in Nashville pre k through 6th grade. Children, babies!!! It IS the fucking guns!

— Peter Frampton (@peterframpton) March 27, 2023
No words… The Covenant School. Our children deserve better.

Praying for all affected. Tragic America.

— Sheryl Crow (@SherylCrow) March 27, 2023
4 dead so far in an elementary school shooting in Nashville this am.

Can I ask you, @GovBillLee why you passed permit less carry in 2021? Our children are dying and being shot in school but you're more worried about drag queens than smart gun laws?

You have blood on your hands https://t.co/OEdMYRkFuI

— Margo Price (@MissMargoPrice) March 27, 2023
Pray for Nashville. A shooting at a school has occurred. Three children dead. Praying for these babies & their families. Absolutely devastating 💔

— Carly Pearce (@carlypearce) March 27, 2023
I try to stay off here for my mental health but for the love of God! As a mother, I'm pissed the fuck off. Shame on every single politician ok with doing nothing as CHILDREN are getting assassinated on an everyday basis in a place that is supposed to be their safe haven.

— Mickey Guyton (@MickeyGuyton) March 27, 2023
Speaking of the Followill family, Nathan's brother Jared once spoke about the band's love for Thin Lizzy, and how much they enjoy performing in Ireland. More on this here.