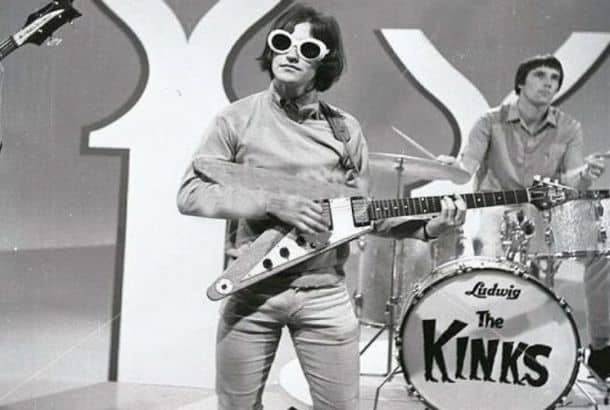 The Kinks are getting back together for a new record. Frontman Ray Davies confirmed the news, adding that the band may even play some live shows. Speaking to the Telegraph, singer Ray Davies said, 'I think it's kind of an appropriate time to do it.' Davies admitted that he'd been working on new songs in the studio with his brother Dave Davies as well as fellow band member Mick Avory.
The brothers have always had a turbulent relationship and haven't played together since 1996, back in 2013, they met at Ray's home and wrote a couple of songs in a kitchen. However, an old row over the guitar sound on iconic track 'You Really Got Me' reignited. Ray claimed it had been his idea to cut slashes in the speaker cone of Dave's amp to generate the effect, while Dave maintained his brother hadn't even been there!
While drummer Mick and Dave have never seen eye to eye, in the past, the two bandmates were involved in many an onstage brawl. However, Ray Davies expressed his optimism at focusing on the new material and forgetting past grievances, 'The trouble is, the two remaining members – my brother Dave and Mick – never got along very well. But I've made that work in the studio and it's fired me up to make them play harder, and with fire.'
Speaking in a TV interview with, Krishnan Guru-Murthy, Davies was asked if The Kinks are officially getting back together, 'Officially we are… in the pub later on. The Kinks will probably be playing the local bar.' 'I've got all these songs that I wrote for the band when we – not broke up – parted company. It won't be well-organised like the Rolling Stones. You must praise the Rolling Stones for being great at publicity and a great band great at organising their careers and Mick [Jagger] has done an incredible PR job and it's kind of inspiring to see them doing it.'
Earlier this year, the band's former bassist Jim Rodford died, age 76. Rodford became a member of The Kinks after their bassist John Dalton left in 1978. He spent 18 years in the band..
Dave Davies, Flying V! pic.twitter.com/NmOM7VZ6wJ

— Johnnie Johnstone (@tnpcollection) May 4, 2018
#RayDavies + #DaveDavies = #TheKinKs❤️@TheKinks pic.twitter.com/nmB4GyazWW

— Frank Lima – Dan The Fan (@KinKsDanTheFan) April 30, 2018