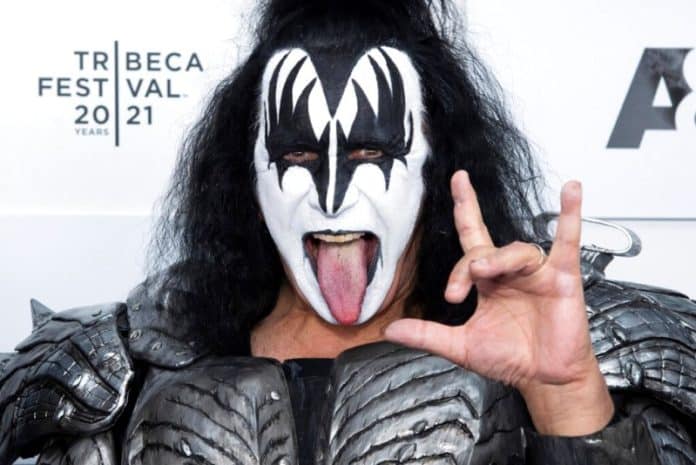 Gene Simmons the enigmatic, charismatic co-founder of KISS went to town on those who remain unvaccinated from covid-19 in the U.S. on tv this week
He was a guest on Wednesday's episode of TalkShopLive to promote deluxe versions of the band's 45th anniversary edition of Destroyer and took the time to berate the unvaccinated and the dangers they pose to ordinary members of society attempting to avoid getting sick or from passing on symptoms of the voracious, unrelenting and often deadly covid-19 disease.
Simmons stated, "If you're willing to walk among us unvaccinated, you are an enemy" in an interview with host Steve Harkins about the ongoing pandemic and the effects on everyone from those who are unvaccinated.
Harkins kicked off the interview by asking Simmons about the band's recently completed KISS Kruise XI a recent trip aboard the Norwegian Jewel ship that featured live performances by KISS.
Simmons emphasized that the cruise was dependent upon people being vaccinated. He said "I don't care about your political beliefs. You are not allowed to infect anybody just because you think you've got rights that are delusional."
Tin-foil hat wearers, general anti-vaxxers and all around protesters reckon that vaccine mandates violate their rights and freedoms, as evidenced by repetitive tedious behavior the world over.
However Simmons pointed out the flaws in such arguments: "You don't have the right to go through a red light, actually the government has the right to tell you to stop."
He went on to use another example, "If they tell you you can't smoke in a building, you can't smoke in a building. And that's not because they want to take away your rights. That's because the rest of us hate it. We don't want to smell your smoke."
Simmons then emphasized that Covid-19 is not just some kind of inconvenience. It has killed over 759,000 people in the U.S. and left many with persistent medical problems. "I don't want to catch your disease. I don't want to risk my life just because you want to go through a red light. This whole idea, this delusional, evil idea that you get to do whatever you want and the rest of the world be damned is really terrible."