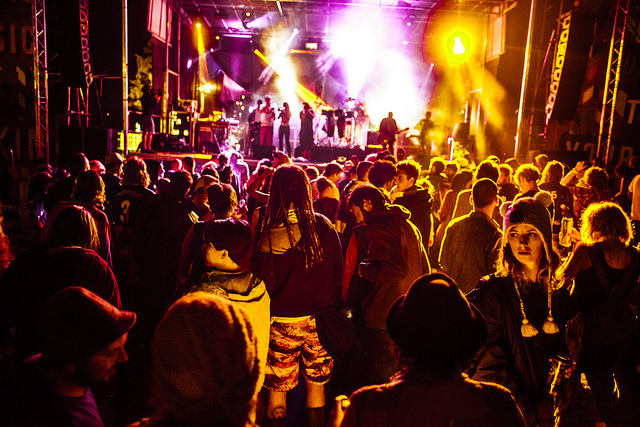 After a decade of hosting emerging acts in Blessington Lake the festival organisers have decided to take a break next year.
With it's artist centered ethos, Knockanstockan aimed to provide a platform for bands struggling to get gigs. Bettine McMahon a longstanding organiser of the festival spoke to The Irish Times about the challenges artists faced "For a band trying to get a gig, it was Oxegen and very little else. It was very difficult for a band to get a slot."
Within it's tens years operating Knockanstockan very successfully achieved it's goal by growing their lineup to 150 acts from 40 in it's first year and building it's audience to over 4000 festival goers. McMahon also spoke of wanting more time to take on artists as an agent and taking Knockanstockan to European festivals as part of the reason for taking a well deserved break, but did confirm they definitely will be back.
This years edition kicks off this weekend offering 7 stages to explore and other zones such as Woodtown which offers the "Holistic Haven" where you can get anything from a Deep Tissue Massage to a session of Reiki. Overhead The Albatross, Raglans and The Altered Hours are just some of the acts set to perform this weekend plus there'll also be five honorary surprise guests who will make an unannounced appearance at any time, on any stage, over the three days.
Knockanstockan tickets are still available with weekend tickets costing €115 and Sunday Day tickets at €50 but are expected to sell out very soon. Lucky for Radio Nova listeners, Dee and Marty have been giving away weekend passes all week on Morning Glory.
Photo Credit: johnanthonyloftus