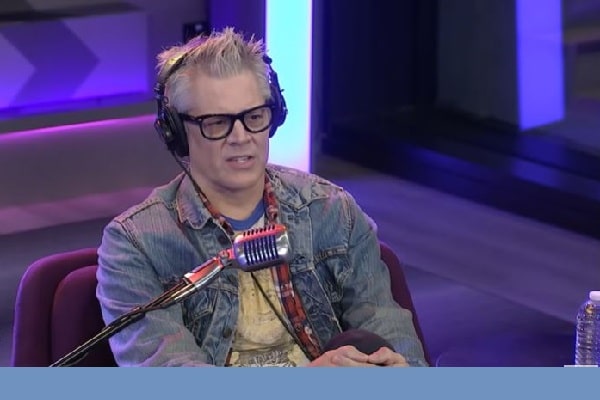 Following a 10-year hiatus and multiple delays due to COVID-19, Knoxville, Steve-O, Chris Pontius and the gang are finally back. The crazy stunt show-turned movie franchise will finally land in picture houses on February 4th, delighting fans still craving from the last instalment.
This year's entry, however, will bring an end to the illustrious and sometimes downright crazy career of Mr Johnny Knoxville. In May of last year, Knoxville revealed his plans to exit the franchise as "you can only take so many chances before something irreversible happens. I feel like I've been extremely lucky to take the chances I've taken and still be walking around."
50-year-old Knoxville suffered some nasty injuries after a bull charged at him on set, leaving him with a broken wrist, broken ribs, and a concussion that resulted in a brain haemorrhage. Speaking recently to Howard Stern, the stuntman opened up on his latest, serious injury.
"My cognitive abilities were in steep decline after that hit," Knoxville said. "The bull hit was the worst hit I've ever taken from a bull or maybe period…I had to go under all these type of treatments, this transcranial magnetic stimulation, which they buzz your head with these magnets for about 30 minutes at a time for like, oh god, I would say 10 to 12 treatments over a series of two months and it's supposed to help with depression and help with my cognitive skills. It was a tough one to come back from. I was trying to edit the movie at the time, but I couldn't sit still."
Knoxville continued to explain that this had been the first time he had experienced depression after the concussion. "My brain was just playing tricks on me. I got really depressed and over-focused on things. I did have to start medication for the first time in my life. It completely turned me around — that and doing therapy. It was a really hard recovery from this last injury, but I'm great now. I feel like I'm the healthiest I've ever been."
Aside from the serious injury sustained from the bull charge, Knoxville had already been through the horrors during filming. Just two days into shooting, Knoxville and Steve-O were hospitalised for "jumping on a full-speed treadmill with band equipment."