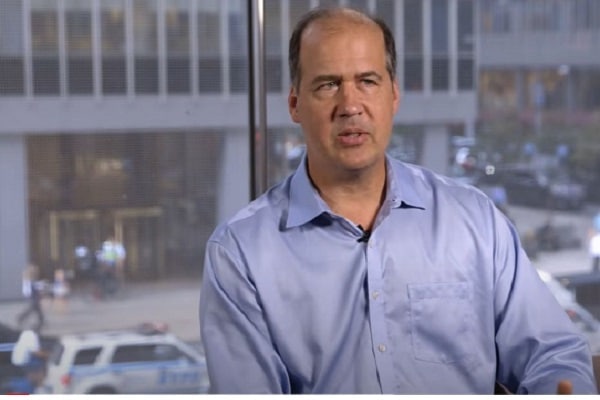 Would you like to listen to the article instead of reading it?
Nirvana co founder Krist Novoselic has spoken about the time that Paul McCartney famously joined the band in the recording studio, likening the experience to "going boxing with Muhammad Ali".
Back in 2012, Paul McCartney collaborated with the band to record the track 'Cut Me Some Slack', a single which appeared in Dave Grohl's film Sound City in 2013.
Dave Grohl served as drummer for Nirvana until the tragic death of frontman Kurt Cobain in 1994, beforing founding Foo Fighters.
"incredible"
In a recent interview, Krist Novoselic described the experience of working with McCartney in the studio as "incredible".
"Dave had sent me an email asking if I wanted to record with Paul McCartney in L.A", he revealed.
"And I said, 'Dude, I'll walk there from Washington if I have to.' So I flew down and we were standing around figuring out what to do, and I kept thinking, please don't make me play bass guitar, please don't make me play bass".
Novoselic continued, "That's like being asked to do karate with Bruce Lee – you're going to get your ass kicked. 'Yep, I'm going boxing. Who's your sparring partner? Muhammad Ali. Good luck with that!".
"the old grunge trick"
Elsewhere, Krist Novoselic also spoke in great detail about how the track was recorded in this studio.
"So of course he asked me to play bass", he added. "Paul had this slide guitar that he was playing, and Dave was playing drums, but it wasn't working for us. Then I realised we were playing in D, so I did the old grunge trick and I drop-tuned my bass to D". 
"I played some riffs, and boom! Paul got into it, Pat Smear was feeling it, and Dave laid down some serious grooves. Then Paul shot me a riff and I shot him a riff and everything started clicking perfectly. We had the old band back together, and we had this cool left-handed guitarist, who was actually Paul McCartney, and he was doing vocals. I had to pinch myself. We ended up winning a Grammy for that song, too".
Novoselic also revealed that rumours began to spread that McCartney would become the new frontman for a reunited Nirvana. However, he called these rumours "just fun". 
"There was speculation that Nirvana was reuniting, with Paul taking over for Kurt, but it was just fun. He said he liked my basslines. Paul McCartney said that! You can put that in a pull quote", he said.
'Cut Me Some Slack' subsequently won a Grammy Award for Best Rock Song in 2014.
Check it out below.
Back in June 2021, Dave Grohl revealed that the surviving members of Nirvana still meet up to record music together. More on this story here.