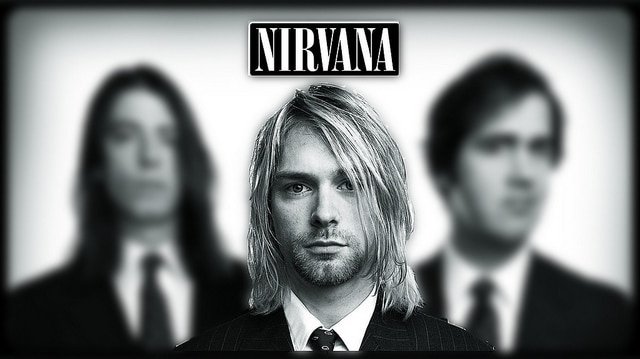 A cover by Kurt Cobain of a Beatles song is currently available to stream online. Cobain's cover of The Beatles' 1964 hit 'And I Love Her' is now available to stream on Spotify.
The track had previously surfaced earlier in the year, but is now officially airing online ahead of a new seven-inch that also includes solo debut 'Sappy'. Cobain was known to have been a huge fan of The Beatles and so his cover just confirms this.
The cover will be included on the upcoming Kurt Cobain solo album, 'Montage Of Heck: The Home Recordings', which will be released on November 13 as a 31-track deluxe record or as a 13-track standard edition.
The 31-track deluxe release serves as a soundtrack to recent Kurt Cobain documentary Montage Of Heck. It showcases tracks from the documentary including spoken word, demos and full songs.
The 13-track standard soundtrack focuses on the music discovered in Cobain's personal catalogue. The soundtrack will also be available in deluxe and standard digital editions.
Another Kurt Cobain home recording was recently released when 'Sappy' streamed online earlier this week. It is the first time that the track has gotten a proper high quality release. You can check out Cobain's Beatles cover here.
Photo Credit: Juanky Pamies Alcubilla