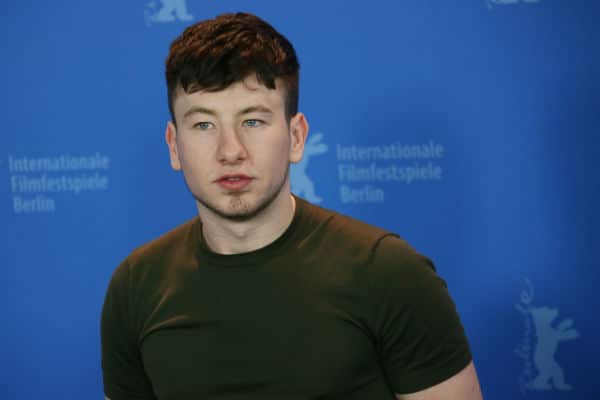 Oscar nominee Barry Keoghan has criticised British Airways for losing his suitcase.
The actor is due to arrive in Los Angeles for this weekend's Oscars' ceremony, as he has been nominated for Best Supporting Actor for his role in the Martin McDonagh directed The Banshees of Inisherin. 
However in a since deleted tweet, Keoghan has now hit out at British Airways for their "bad customer service", adding that they did not "seem to be helpful at all". 
"Lost my suitcase with @British_Airways and they can't seem to be any way helpful in one bit", Keoghan wrote.  "Here in LA for Oscars and had tons of sentimental stuff I wanted to wear and bring with me". 
"Such bad customer service. Sent me to LAX to tell me they can't help me. Tut tut", he also added.
"role model"
Barry Keoghan burst on to the acting scene when he starred as Lark Larkin at his local acting school's production of Hairspray – The Musical in 2010.
The operations manager for the school Belvadere Youth Club Gillian Collins, was also full of praise for Keoghan, calling him a "fantastic role model". 
"It's amazing, it's so positive. It's great that the north inner city is out there in the media for positive news for a change, not all the negativity. the school's operations manager Gillian Collins said. "It's so inspiring",
"He was a charmer," she continued. "He had the little gift to the gab, the little glint in his eye and was full of energy". 
Collins also feels that Keoghan has since inspired a generation of young talent.
"The girls are always interested in dancing and singing, and it's only the last couple of weeks that the boys have shown some sort of an interest", Collins revealed. 
"I have a little chap that I just happened to pass by in a corridor and said 'Oh yeah, you got the main part, that's brilliant. You know, (Barry Keoghan) was the main part when we did Hairspray back in 2010 and now he's nominated for an Oscar?' and it was like 'He is?'", she also added.
"It's like a snowball has started now and is gathering momentum". 
More on this here.