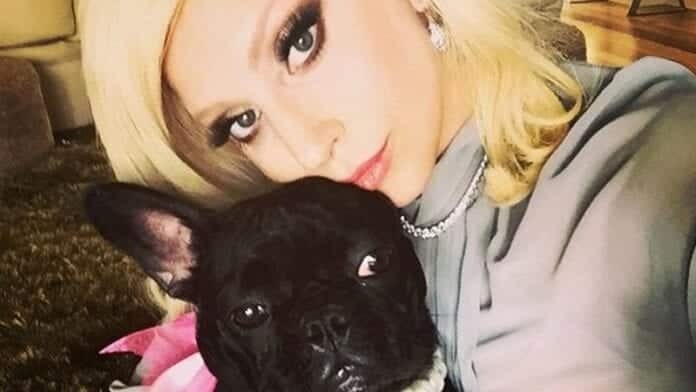 Lady Gaga's dog walker shooter still remains at large but all dogs have now been found and returned safely.
Ryan Fischer was walking the dogs in Hollywood and was shot as two men fled the scene in a vehicle with two of the pets.
The three dogs are French bulldogs named Koji, Miss Asia and Gustavo. Once the shooting occured, Miss Asia escaped and was later found by police officers.
Just after incident, Lady Gaga announced on social media that she was offering a $500,000 reward for Koji and Gustavo with no questions asked.
Gaga is currently in Rome shooting Ridley Scott's new film called 'Gucci'.
The Los Angeles Police Department said at the time that Mr Fischer was shot by a man who escaped in a white vehicle. A semi-automatic gun was used in the incident but has not yet been recovered.
Now, Koji and Gustavo have been returned.
LAPD spokesman Officer Mike Lopez said a woman brought the dogs to a police station and they were handed safely over to Lady Gaga's representatives.
"The woman's identity and the location the dogs were found will remain confidential due to the active criminal investigation and for her safety" LAPD said.
Office Lopez said that the two men suspected of shooting Mr Fischer still remain at large.
According to the LAPD, two suspects had got out of a vehicle and demanded Mr Fischer hand over the pets at gunpoint.
He was shot once in a struggle with the two men who escaped with two of the dogs.
French bulldogs are in high demand in America. There have been several cases, around the United States, sometimes involving violent assaults on their owners, where the animals have been stolen.
The dogs are extremely difficult to breed. They require artificial insemination and due to the physical characteristics of the dogs, a large head and shoulders, means they usually have to be delivered by Caesarean section.
According to the BBC, due to these difficulties, the prices for the dogs range between $2,000 and $10,000.
In January, a woman in San Francisco was attacked at gunpoint by three men who escaped with her five-month-old puppy.
Lady Gaga is extremely protective of her dogs. Previously, the dogs have accompanied her at the Super Bowl Halftime show in 2017 and at the American Music Awards.
Miss Asia, the dog that fled the scene initially has her own Instagram account.
Photo Credit: Lady Gaga's Instagram.