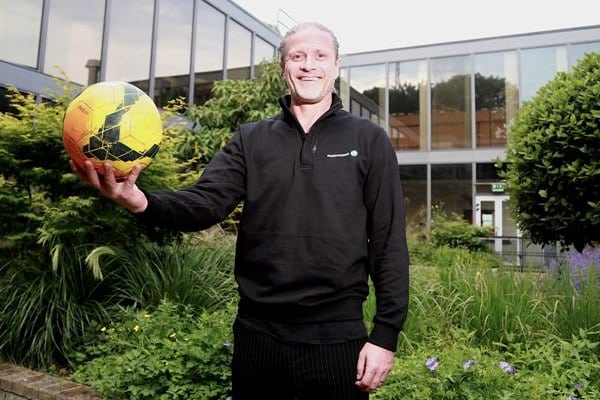 Former French International and Arsenal star Emmanuel Petit has admitted his national team were "ashamed" about Thierry Henry's handball, which killed Ireland's chances of making it the 2009 World Cup.
The infamous incident, which occurred during the playoff, created the William Gallas goal that ultimately finished Ireland's hopes of going to South Africa.
The fall-out was hysterical, with Henry achieving war-criminal status in Ireland, and saw the FAI call to be given a place at the World Cup as 33rd team such was the level of outrage.
But speaking in Dublin this afternoon, Paddy Power soccer pundit Emmanuel Petit, admitted:
"To be honest with you we were all ashamed after that game obviously because that is not the way we wanted to go to the World Cup. That was not acceptable for us. Even for the players on the pitch, I spoke with William Gallas, he's a very good friend of mine, and he said the same thing. But at the end of the day it was not our decision. There were referees on the pitch and officials. FIFA could have done something. They could have replayed the game three days after that."
And he admitted there were rumblings that a replay might be on the cards in the immediate aftermath of the now infamous clash.
"There were rumours that some players wanted to replay that game but unfortunately, it was not their decision. FIFA should have done something about it. But I can assure you that we were very ashamed about the way that we qualified.
Asked if he ever discussed the matter directly with his former Arsenal teammate, Petit said:
"I tried to talk to him about it afterwards, but this is something he wants to avoid because he's not proud of it. But I can understand what happened. He had a reflex on the pitch. He received a lot of pressure before the game and instinctively you do things you cannot control. But that's not an excuse. I think we should have replayed that game."
The ex-French International helped his country win the 1998 World Cup on home soil, scoring the second goal in their 3-0 win over Brazil. Petit, who played for Arsenal between 1997 and 2000 and helped the club to a League and Cup double in 1998, revealed that soccer fans around the world still stop him and ask about winning the World Cup.