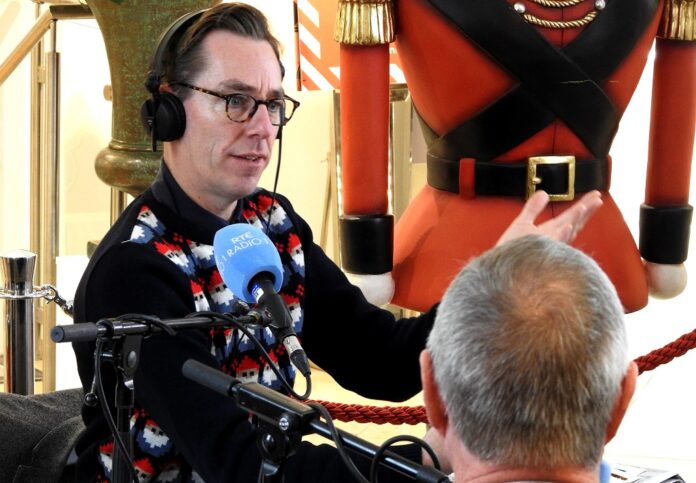 This year's Late Late Toy Show has been judged the best ever. Emotional tears were shed when listening to the stories of some of the children, tears of joy at the antics of others. Arguably, the biggest laugh of the night came from the host himself.
The Toy Show host was having a meal with hilarious AC/DC fan Abbie when he the Fanta he was pouring fizzed up and out of the bottle all over the host himself. Tubs was a bit perturbed at the mess – a hazard of live television. Social media lit up as people checked if their ears were mistaken. Did the Late Late host just drop a curse under his breath!?
When you drop the F-Bomb in front of 100k+ children.#LateLateToyShow pic.twitter.com/0wle5BI47t

— BenchWarmers (@BeWarmers) November 27, 2020
Ryan was quick to clarify – apparently, he didn't say what we might have thought he said.
"The truth of the matter is, people thought it was an F-bomb it wasn't, strangely, it was a B bomb. You have to listen carefully, it probably rhymes with a word like 'pollocks'' rather than anything else," Tubridy said.
Make up your own minds but RTÉ has removed the clip from the RTÉ player. Aside from being a fantastic and often hilarious show, this year's extravaganza, based on the theme of Roald Dahl, managed to raise a whopping €6.4 million for children's charities. The new charity fund, created with the help of The Community Foundation for Ireland in 2021 will distribute funds to charities related to children around the country.
Half of the money raised will be shared among the three children's charities – Barnardos, Children's Health Foundation and Children's Books Ireland.