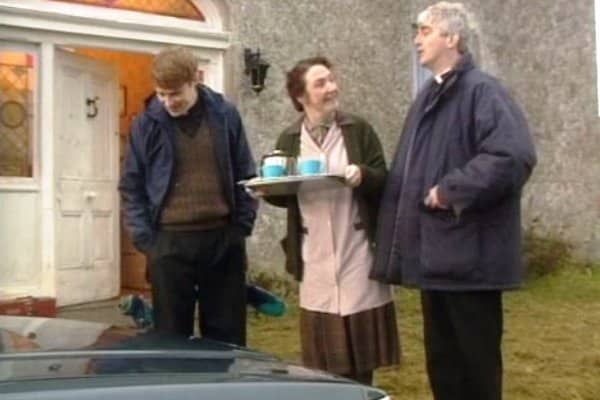 The Laughter Lounge are hosting a Father Ted special this weekend and you'd literally be mad not to go.
From Thursday, March 15th right up until St Patrick's Day, you can attend the much anticipated comedy gig.
Comedians Joe Rooney (Father Damo) and Patrick McDonnell (Eoin McLove) will give you a great night out which will include a 'Lovely Girls Competition' (because what would a Father Ted event be without it?) and more madness!
Steve Cummins is hosting the night and he'll have you in the palm of his hand in no time.. don't say we didn't warn you!
Ah go on go on go on… you know you want to!
For further information or to purchase tickets, visit our website www.laughterlounge.com or call us on (01) 878 3003.