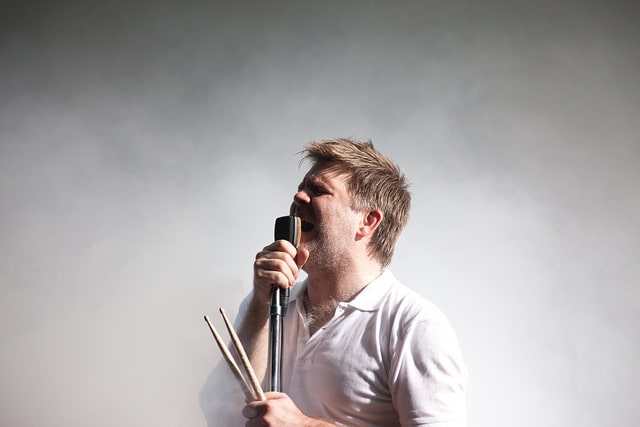 LCD Soundsystem kicked off the European leg of their American Dream tour in Berlin on Monday.
The exclusive show was celebrating the launch of 'Beats By Dre' new Studio3 Wireless Headphones. The event included a Q&A with footballer Rio Ferdinand and boxer Anthony Joshua. The two sport stars told the audience about their lives through music and sport.
LCD Soundsystem took to the stage after the Q&A, where they performed a 10 song set including 'Daft Punk Is Playing At My House' and 'You Wanted A Hit.' You can check out some of the fan footage from the event below.
https://www.instagram.com/p/BYplGjUA-eM/
https://www.instagram.com/p/BYqDZI1Bv-j/?taken-by=imperial_stoat
The appearance is the band's only live show in Germany this year. LCD Soundsystem are now set to tour around Europe, with their next show planned for this Saturday in Copenhagen.
Meanwhile, the band have just released their latest album American Dream. Speaking to Crack Magazine about the album, James Murphy told of how they were going to ask Leonard Cohen to appear on the album.
"I said it would be amazing to have Lou Reed on the end of that song but he'd died. But then I said 'I feel like I could talk to Leonard Cohen, let's call Leonard Cohen and maybe he'll do it' and then he died like three days later and I'm like… 'fuck off'. I'm not going to ask anybody else because they're just going to die."
LCD Soundsystem will be in Dublin's Olympia Theatre on the 27th-29th of September.
Photo Cred: Matt Biddulph