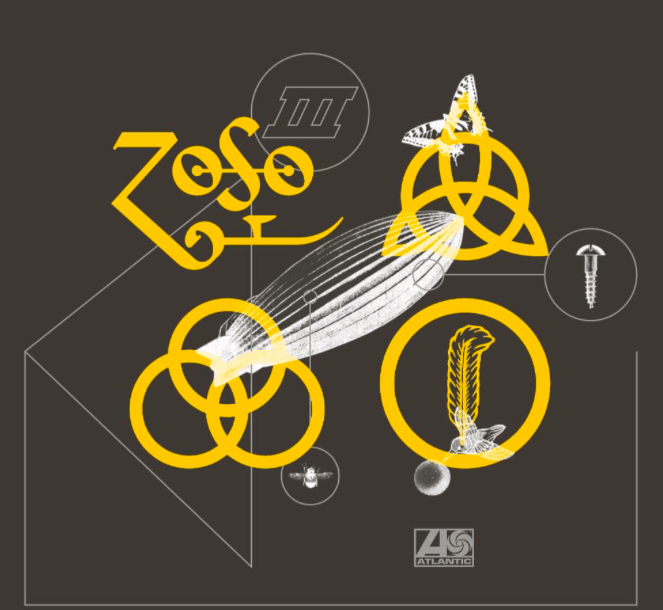 Led Zeppelin have revealed that they will be releasing a special 7 inch single for this year's Record Store Day! The vinyl will feature unreleased versions of 'Friends' and 'Rock and Roll'.
You can get the vinyl single in stores on April 21st and fans will get to hear the Sunset Sound Mix of 'Rock and Roll' and the Olympics Studio Mix of 'Friends' – for the first time ever! This special mix of 'Rock and Roll' was first recorded during the release of 1971's Led Zeppelin IV. The special mix of 'Friends' comes from the recording of Led Zeppelin III in 1970.
Led Zeppelin will release a limited edition 7" single featuring 2 previously unheard mixes produced by Jimmy Page: the "Sunset Sound Mix" of "Rock And Roll" and the "Olympic Studios Mix" of "Friends." Available on April 21, exclusively at Independent Music Retailers. #RSD2018 pic.twitter.com/g0lw8NLY8v

— Led Zeppelin (@ledzeppelin) February 27, 2018
And that's not all! On March 23rd, a newly remastered version of the classic live album 'How The West Was Won' will be released in multiple formats. There will also be the release of the first ever vinyl and Blu-Ray audio editions of the album. These contain performances from Led Zeppelin's concerts at the Los Angeles Forum and the Long Beach Arena on June 15th and 27th, 1972.
Led Zeppelin continue their reissue campaign with a new edition of their celebrated live album 'How The West Was Won', featuring newly remastered audio supervised by Jimmy Page and available on vinyl for the first time. Pre-order your copy now. https://t.co/olVAvXIo6O pic.twitter.com/dU5b4HZRZW

— Led Zeppelin (@ledzeppelin) January 24, 2018
'I very much doubt it. You've just got to face facts. We've gone past the tenth anniversary of the 02 [show], where we managed to do one serious concert. That's the only thing that we've done for such a long time, so I very much doubt we'll do anything else. I really think the time has gone.'
We will never give up hope!