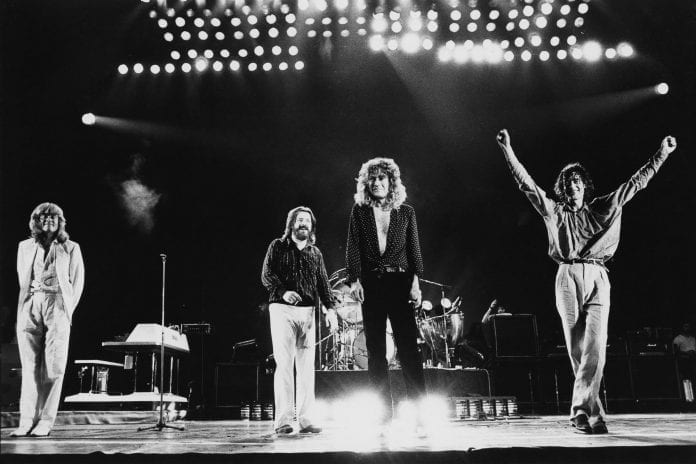 Led Zeppelin has shared the release of a new '50th Anniversary Interviews' album as a celebration of their 50th anniversary as a band. It's streaming via Spotify below.
The group formed in 1968 before breaking up in 1980.  They then later got back together in 1985, 1988, 1995 and, most recently, in 2007.
The new collection of audio comprises of 34 new interview clips from the band's living members, Jimmy Page, Robert Plant and John Paul Jones.
The clips reveal the Zep reflecting on their career, as well as specific songs and albums. They talk about their philosophy when it comes to laying down new material, working with Ian Stewart, the musicality of 'Stairway to Heaven' and more. Stream it below.