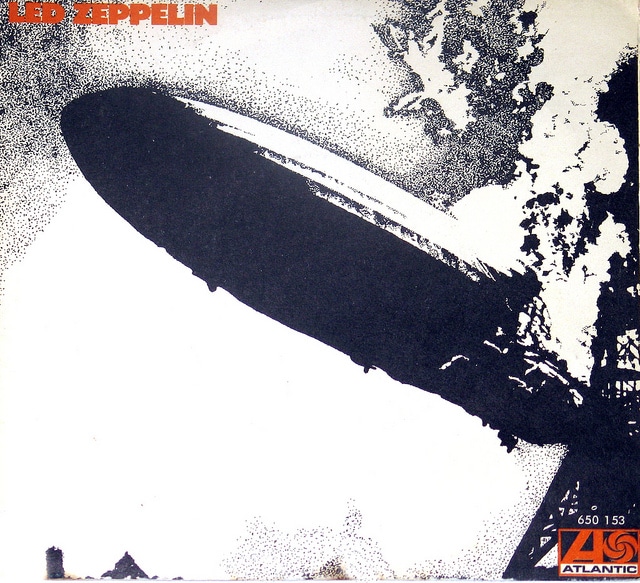 Led Zepplein is the debut album from Led Zeppelin and it was released on the 28th of March, 1969. It would be a pivotal album in the formation of hard rock.
Led Zeppelin had a fully formed, distinctive sound from the outset, as their eponymous debut illustrates. Taking the heavy, distorted electric blues of Jimi Hendrix, Jeff Beck, and Cream to an extreme,Zeppelin created a majestic, powerful brand of guitar rock constructed around simple, memorable riffs and lumbering rhythms.
The key to the group's attack was subtlety: it wasn't just an onslaught of guitar noise, it was shaded and textured, filled with alternating dynamics and tempos. As Led Zeppelin proves, the group was capable of such multi-layered music from the start.
Although the extended psychedelic blues of 'Dazed and Confused,' 'You Shook Me', and 'I Can't Quit You Baby' often gather the most attention, the remainder of the album is a better indication of what would come later.
'Babe I'm Gonna Leave You' shifts from folky verses to pummeling choruses; 'Good Times Bad Times' and 'How Many More Times' have groovy, bluesy shuffles; 'Your Time Is Gonna Come' is an anthemic hard rocker; 'Black Mountain Side'  is pure English folk; and 'Communication Breakdown' is a frenzied rocker with a nearly punkish attack.
Although the album isn't as varied as some of their later efforts, it nevertheless marked a significant turning point in the evolution of hard rock and heavy metal.
Tracklist:
1. Good Times Bad Times
2. Babe I'm Gonna Leave You
3. You Shook Me
4. Dazed & Confused
5. Your Time Is Gonna Come
6. Black Mountain Side
7. Communication Breakdown
8. I Can't Quit You Baby
9. How Many More Times
Photo Credit: vinylmeister