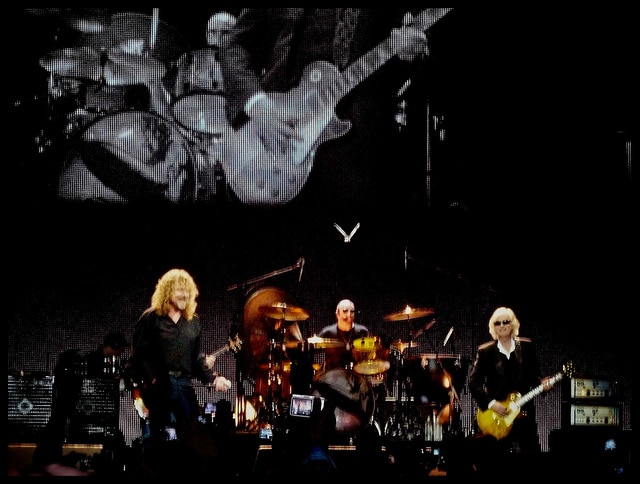 It appears that Led Zeppelin have released a previously unheard rough mix of a Zepplein classic. It will be released in conjunction with the remastered version of the band's final album Coda.
The mix is called "It Keeps Raining' which was later named 'When The Levee Breaks' from the band's iconic album Led Zeppelin IV. An alternate version of the song was already included in the re-release of that album earlier this year, but now it seems there is yet another version of it.
The track is three minutes shorter than the official version, and it begins with a surprisingly upbeat R&B-style bass line and finds Robert Plant singing a slightly different vocal line to the original. Also the guitar and especially the drums don't have the same power as the final cut of 'When The Levee Breaks'.
This year Led Zeppelin have re-released remastered versions of all of their albums. Led Zeppelin's last three albums Presence, In Through the Out Door and the band's final album Coda will all be re-released on July 31st.
Unfortunately at the moment if you are outside the UK you won't be able listen to the rough mix. Let's hope it appears up on You Tube in some form or another in a couple weeks. If not you will just have to wait until it's officially released on July 31st.
Photo Credit: Paul Hudson