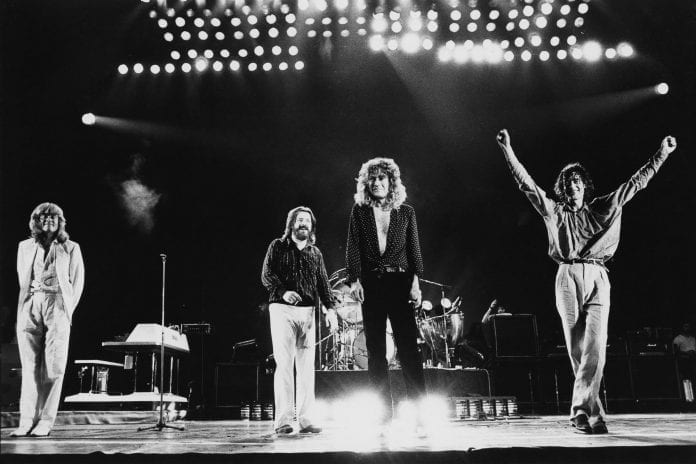 Ahead of tomorrow's Record Store day release, Led Zeppelin are streaming a brand new promo video to celebrate the event. The Rock legends are also set to issue a limited edition 7″ single. The 7″ record will feature previously unheard mixes of 'Friends' and 'Rock And Roll'. The promo video is available below…
The previously unreleased track of 'Rock And Roll' offers an added peek into the famous 1971 'Sunset Sound Mixes' from 'Led Zeppelin IV'.
There have only ever been two previous "Sunset Sound Mixes" released before. The first version was of 'When The Levee Breaks' on the original album and the second was the 'Stairway To Heaven' mix that made its debut on the 2014 deluxe edition reissue of the band's fourth record.
The never heard before 'Olympic Studios Mix' of "Friends' is a pared back version minus the orchestration that was included of the final mix that appeared on 1970's 'Led Zeppelin III.'
Don't forget! Tower Records on Dawson Street and O'Connell Street are celebrating 11 years of Record Store Day tomorrow and they're partnering with Radio Nova to bring you the best of music. Tower Records will be opening up at 8am to get the party started and celebrate music in all it's record glory but not without a helping hand.
From 12pm, they'll have some killer DJ sets with The Hot Sprockets, Fonatines DC in store and even ourselves, Radio Nova, will stopping by to soak up the atmosphere and broadcast live in store!
Feature Image: Neal-Preston-Atlantic-Records