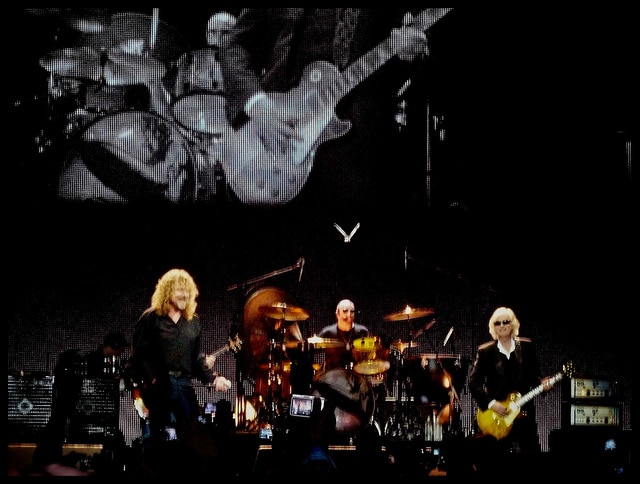 Led Zeppelin have premiered a new track titled 'Hots On for Nowhere (Reference Mix)'. It will be included in the re-release of their 1976 album Presence.
The remastered version of the album is due out on July 31st, which features five unreleased mixes from the original sessions. These will include alternate versions of 'For Your Life', 'Achilles Last Stand' and 'Royal Orleans' alongside the previously unheard instrumental, '10 Ribs & All/Carrot Pod Pod (Pod)'.
It was the band's seventh album and at the time of it's release, it topped the Uk and Us album charts. The album went onto to sell around 3 million copies in the US alone. The re-release of Presence is part of the band's reissuing of their final three albums, with all three being released on July 31st.
The reissues will be remastered by Led Zeppelin guitarist Jimmy Page and besides Presence it will include In Through The Out Door and Coda, the band's final two albums. All of three of the re-releases will come with a complementary disc full of unreleased material tied to the album.
Photo Credit: Paul Hudson