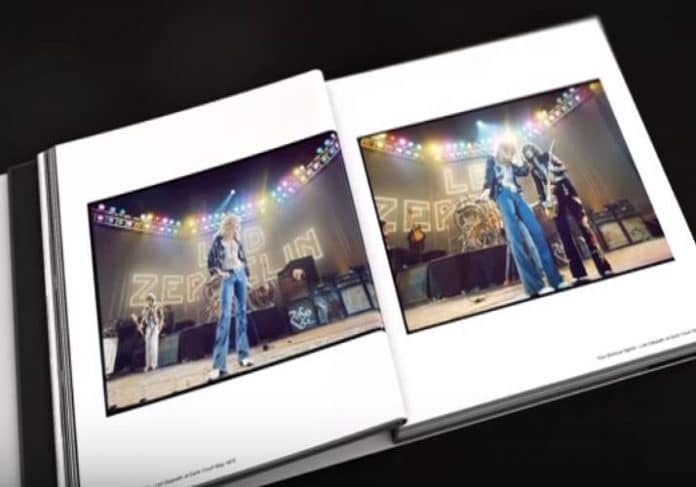 A special 50th anniversary edition of the photo book 'Led Zeppelin – Five Glorious Nights', is set to be released by Rufus Stone Publications. The book showcases the band's phenomenal 1975 appearances at London's Earls Court Arena.
The book was originally released in 2015. 'Five Glorious Nights…' charts the series of legendary 1975 rock concerts through a substantial collection of both colour and black and white photographs.
The list of photographers include, Barry Plummer, Dick Barnatt, Ian Dickson, Michael Putland, Mick Gold, Gus Stewart and more. Author and editor of the long running Led Zeppelin magazine 'Tight But Loose' and respected Led Zeppelin archivist, Dave Lewis, compiled and wrote the book.

This special, limited edition release of the book is available in a run of only 50 copies, celebrating the band's gold anniversary. Each book is autographed by Lewis and lead photographers Barry Plummer and Dick Barnatt and numbered 1 to 50.
The book also comes with a folder that features a 3D lenticular cover housing four prints selected by Plummer and Barnatt. The whole package comes in a gold metal slipcase with laser cut logo and a unique Five Nights t-shirt (in various sizes).
The photos come complimented by rare memorabilia and a written commentary that provides context to the rare five night stand by the UK rockers.