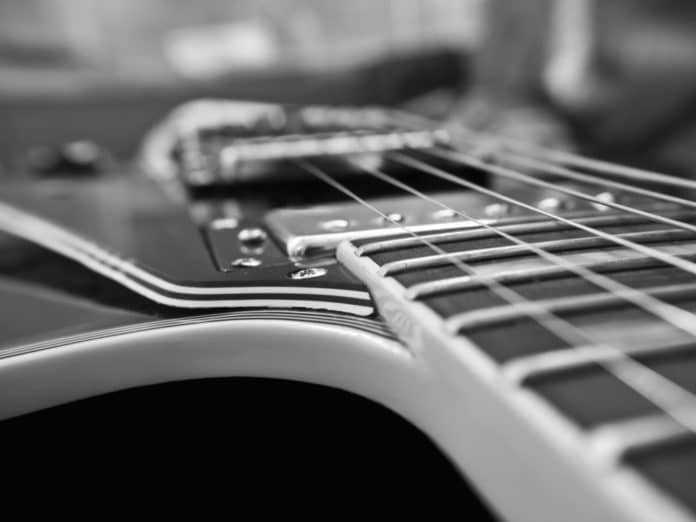 One of the most important instruments in the history of rock n' roll is set to be auctioned.
The first ever approved model of the Gibson Les Paul electric guitar will be auctioned at Christie's in New York City on October 13th.
The guitar was owned by Paul himself, and is affectionately known as "Number One."
Paul and Gibson developed the guitar in the early 1950s. At the time Gibson were falling behind their rivals Fender, who had just released the first mass-market electric guitar, the Telecaster, in 1950. Paul was contacted by Gibson, who wished to develop their own equivalent of the Telecaster. The result was the Number One Gibson Goldtop. The model was the first of many Gibson Les Paul guitars that would achieve legendary status in the music industry.
Following Les Paul's passing in 2009, the Number One was acquired by his son Gene Paul. Along with music engineer and producer Tom Doyle, Gene is now auctioning off the cult instrument.
Speaking of Number One, Gene Paul said "This was the most historically significant, valuable, pivotal, and important guitar to my father, his crowning achievement."
"Les brought his idea to Gibson and they initially dismissed it outright, but Les was dogged," Doyle said of the guitar's origins. "He held strong to his ideas and his beliefs, knowing that someday they would see the light. Les kept tinkering and inventing, and making his concept better and better. Then finally after about 10 years, and after lots of trial and error, the good folks at Gibson presented this very guitar to Les. He was smitten, and he was overjoyed… and the rest, as they say, is history."
The Number One isn't the only significant Gibson guitar headed for auction.
New Jersey based auction house Gotta Have Rock and Roll are auctioning a guitar once owned by Rolling Stone Keith Richards.
The Gibson 1952 SJ Southern Jumbo Sunburst Acoustic Guitar once had a hole shot in it by Richards.
Richards is said to have fired a bullet into the guitar after finding Ronnie Wood playing it in a hotel room in 1995.
"Richards asked where Wood got the guitar from, and Wood said he borrowed it from Mick Jagger," a statement from the auction house details. "Richards was so mad that they took his guitar that he grabbed it, sandwiched it between two pillows, took out a gun and shot it. The guitar not only still has the hole, but also has remnants from one of the foam pillows used to silence it."
Richards' guitar is expected to sell for somewhere in the region of $250,000.