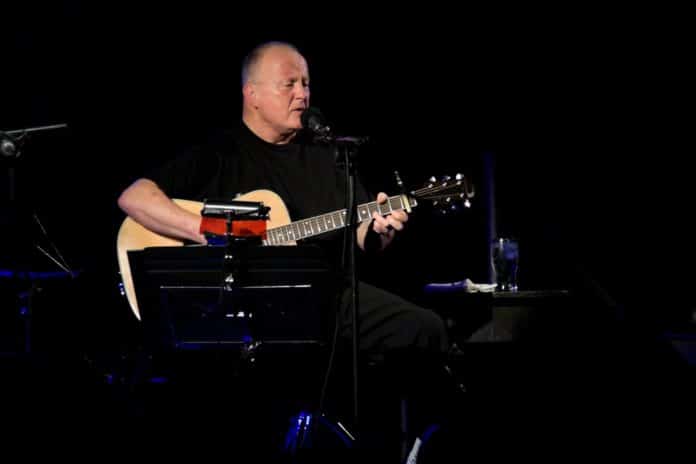 Legendary Irish musician Christy Moore announced that he'd been granted the "great honor" of receiving this year's Lifetime Achievement Award at the RTÉ Radio 1 Folk Awards. 
Moore's career, which has spanned more than seven-decades of Irish music, will be celebrated at the Vicar Street, Dublin event on Tuesday (November 16th). 
RTÉ presenters John Creedon and Ruth Smith will host the event honoring the best in Irish folk music from the past year, as well as paying tribute to folk legends from the island. 
Moore will join the ranks of Irish folk legends Steve Cooney, Moya Brennan, and Andy Irvine, as this year's recipient of the lifetime achievement award. 
The singer is responsible for co-founding two of the most iconic Irish band's of all time, Planxty and Moving Hearts, prior to trailblazing his own wildly successful solo career. Moore will also perform at Tuesday's event. 
Christy Moore said: "My life has been immersed in the pursuit of folk songs and ballads.
"Being part of our folk song community has been an important part of my life.
"To receive this award from my peers is a great honour, one that I will remember and cherish. We need songs, songs need singers, singers need listeners.
"We all need each other."