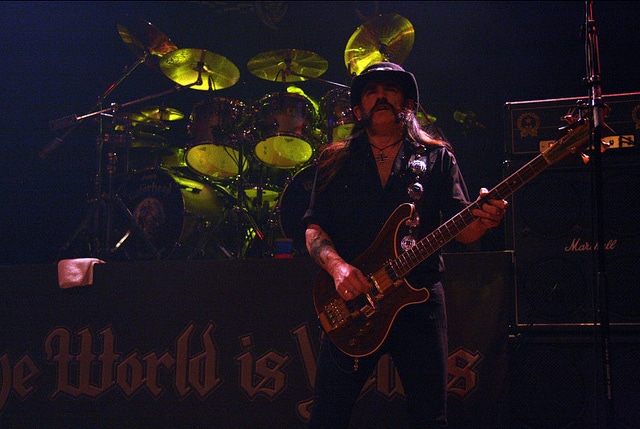 Lemmy's not well again.
Motörhead are no stranger to cancelling dates due to their front man's poor health and this weekend saw their latest upset for fans.
They were due to perform a set at the Monsters of Rock festival in Brazil on Saturday but had to pull out hours before their stage time after Lemmy felt unwell.
The 69 year old was reportedly suffering from gastric distress and dehydration and went to a local hospital for tests.
Lemmy's had his fair share of health issues in the past, just last year Motörhead cancelled a European tour. The rockers are on the bill at Glastonbury this summer, and they're reassuring fans, via their Facebook page, that the weekend's incident was just a once-off.