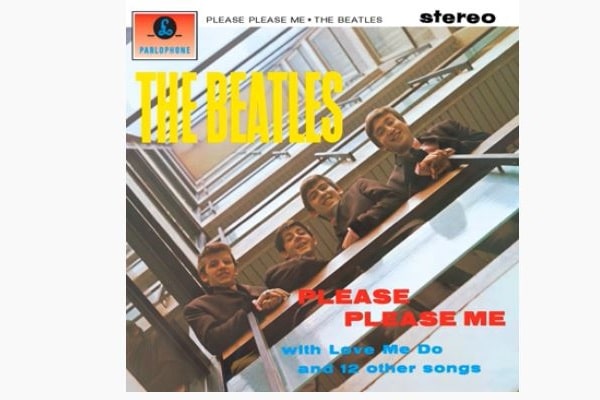 Twist and Shout is one of The Beatles' most beloved songs, yet its imperfections made John Lennon squirm. Although the singer's raw voice is moments away from disintegration, the take is a snapshot of a singer wrestling a rock song in real time and one Lennon eventually came to admire himself.
On February 11th, 1963, the band were finishing a marathon, half-day recording session for the band's debut LP, Please Please Me. Producer, George Martin was brought in to guide the band through the recording of its live repertoire. Fully aware it could wreck Lennon's voice, Martin suggested they save Twist and Shout for the final song.
"I knew that 'Twist and Shout' was a real larynx-tearer, and I said, 'We're not going to record that until the end of the day, because if we record it early on, you're not going to have any voice left,'" the producer recalled in the 2000 Beatles Anthology book. "So that was the last thing we did that night. We did two takes, and after that, [Lennon] didn't have any voice left at all. It was good enough for the record, and it needed that linen-ripping sound."
Pouring every last ounce of energy into the song, Lennon's tone is strained and hoarse as he struggles to nail the descending melodic run in "work it on ou-ou-out" and "twist a little closer". It is a kind of vocal that could grace any of metal songs of the proceeding decades. Lennon later revealed that his voice "wasn't the same for a long time after".
"['Twist and Shout'] nearly killed me," Lennon recalled in an interview republished in Anthology. "My voice wasn't the same for a long time after. Every time I swallowed, it was like sandpaper. I was always bitterly ashamed of it because I could sing it better than that, but now it doesn't bother me.
"You can hear that I'm just a frantic guy doing his best," proclaimed Lennon. "We sang for 12 hours, almost nonstop. We had colds, and we were concerned how it would affect the record. At the end of the day, all we wanted to do was drink pints of milk."
Lennon and the gang did one more take, but it proved to be of no use as his voice was gone by that point. Twist and Shout became a centrepiece of Please Please Me and is the final track on the album which released on March 22nd, 1963. According to Beatles Bible, it was later issued as a U.S. single, backed with There's a Place in 1964.
The track remained a staple of their live shows, played live 374 times according to Setlist.fm, more than any other track. The band plugged Twist and Shout into some of their most famous sets, including their 1964 appearance on The Ed Sullivan Show, and their historic gig at New York City's Shea Stadium in 1965.
Before Christmas, Lennon's Beatle pal, Paul McCartney revealed his favourite Beatles song and which one he has heard the most. In an interview with Zane Lowe, McCartney was asked by Lowe if he had ever given him a definitive answer on what his favourite Beatles song was or did he always swerve that question. Read about it here.