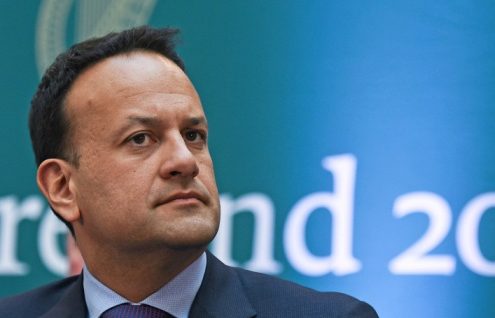 The Tánaiste Leo Varadkar said it will reflect badly on the country if schools do not re-opened next month. Leo Varadkar said that it is still the plan to open schools fully and that's there's "no reason" why schools shouldn't be able to reopen at the end of August, even if things won't be the same.
"There are other countries that have suffered much worse than us in this pandemic and never closed their schools fully.
"I do think that it would reflect badly on us as politicians, on the Government and on the education partners if we were unable to open our schools in August."
He added "It is essential, provided that the virus stays suppressed, that schools open and that parents have that assurance,"
"And that children get back to education and get back to their social and educational development, which is so crucial."
However, Mr Varadkar warned that it will not be business as usual.
He urged people "bear with" the Government over the next couple of days or weeks while a plan for reopening schools is put in place.
Mr Varadkar also said he had "every confidence" that teachers will rise to the challenge and make sure schools are open at the beginning of the new school year.
Minister for Education Norma Foley is expected to bring plans to Cabinet next week on the reopening of schools.
Issues such as socially distancing younger child, class sizes and uniforms are yet to be addressed by the Minister.
A number of schools who are due to lose a teacher in September due to reduced enrolment figures are urging the Department of Education to reverse the cuts.
Separately, Sinn Féin leader Mary Lou McDonald said the department also needs to make it clear if students will have to wear school uniforms whenever they return to school.
Over 80% of schools require their students to wear uniforms, but there are concerns whether they would have to be washed every day for hygiene reasons because of Covid-19.