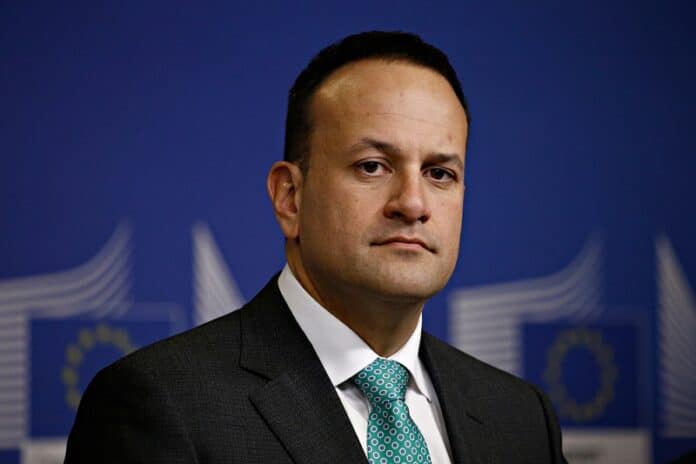 Tánaiste Leo Varadkar has admitted that he expects people will be able to go on holidays in Ireland this year.
Varadkar made the admission in an interview with TheJournal.ie
"I do anticipate this summer that it will be possible for people to holiday within Ireland, to be able to go Kerry, Mayo, Waterford or wherever they want to go, or even Dublin, if they wish. So I think that will be possible this summer."
He was asked about the Chief Medical Office Dr Tony Holohan's comments about holidays this year.
The CMO said "I don't think we're heading for a summer where millions of people from this part of the world can head to the beaches, other than the beaches in their own localities."
Varadkar added "I think a home holiday in the way people had them last year will be possible this summer. Obviously international travel will be very difficult, much more difficult than it was last summer, unfortunately."
"I love travel, I love going abroad, I love my sun holiday, I love the beach, I love the warm sea, I'd be the first on that plane if I thought it was safe to do so, but unfortunately it's not."
Restrictions are expected to be eased in March, but the reopening will be careful according to Leo Varadkar. The Government's priority is to get schools and construction open again.
He had told his parliamentary party that Ireland will return to Level 4 measures with some modifications next month.
Under these measures, outdoor dining is allowed in pubs and restaurants, however, he admits that this won't happen next month. When asked about people meeting up outdoors in March, Varadkar said it "is something I really want to be possible in March."
"I'm the Minister for business and employment, my main job is to is to save businesses, get them open and get people back to work. But I also care about people's mental health."
"So many people haven't been able to see family and friends – assuming they're complying with the rules, of course – they haven't been able to see family and friends in person for a very long time. By March, we'll be getting into a third month of that."
"So when we reopened after the first wave, one of the first things we did was allow people to meet up with another house outdoors, not indoors initially, but outdoors. And I think maybe in March, that'd be something that I think it'd be nice to be able to do."
Many Irish people went on 'staycations' around the country last summer as it was deemed safe and also provided a boost to the tourism and hospitality sector.
Given the current situation with the rollout of the vaccine, a 'staycation' in Ireland this summer seems the best option for many people.
Ryanair chief Michael O'Leary wants international travel to resume soon, but the airline has gotten in trouble because of their "misleading" advertisements. You can read our report on it here.