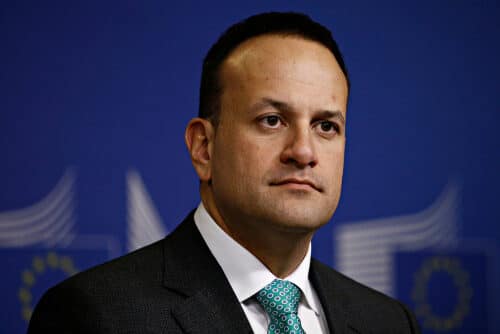 Many Irish people who live abroad are extremely upset and frustrated with the comments made by Leo Varadkar in the Dáil yesterday.
Speaking on the topic of the Irish diaspora returning home for Christmas, Varadkar said "I think in terms of people booking flights for Christmas to come home, I'd advise them not to do that at the moment.
"I know that's difficult; I know that's tough, but Christmas is six weeks away and it is too soon now for people to be booking flights to come home".
The Tánaiste also stated that a rise in international travel could see the numbers of Covid cases in Ireland increase. He also warned of travel between the two countries on the island, as the numbers in Northern Ireland continue to rise.
RTÉ reached out to many Irish people living abroad and they were visibly upset at the nature of Varadkar's comments.
Dubliner, Audrey Eager who lives in London, booked her flights home back in March. She described that Tánaiste's comments as "careless" and that they made her "absolutely livid".
Darren Ennis who resides in Brussels, has been in contact with private clinics to get a coronavirus test before returning home. He plans to return to Ireland with his daughter and spend Christmas with his daughter's grandmother as she has been unwell this year.
"There's a clear difference between a holiday-maker and a member of the diaspora who wants to get back and see their family and friends at Christmas" he said.
James Daly who lives in Amsterdam revealed he was "frustrated and a little bit disgusted" by the comments from Varadkar.
"I want to give my mam a hug. I want to shake my dad's hand. I just miss them…what's the point in being alive if it's not for friends and family" said Daly.
While travel within Europe is possible, Irish people returning home from America would be violating the travel ban that has been imposed in the States and may not be allowed to re-enter America.
In a briefing last night, Dr Tony Holohan has also said that people returning home for Christmas should be classified as non-essential travel. "Travel that would normally happen at Christmas would have to be regarded as non-essential this Christmas. People potentially coming back for the Christmas period are experiencing a much higher level of infection. That will be one of the most significant risks for us if we make the progress we hope to make."
Covid cases have fallen dramatically in Ireland since Level 5 lockdown was introduced last month. The Irish Government hope to implement Level 3 lockdown measures in December with some modifications to allow people to travel to different counties to visit their families.
For the latest news, figures and guidelines for Covid-19, visit here.