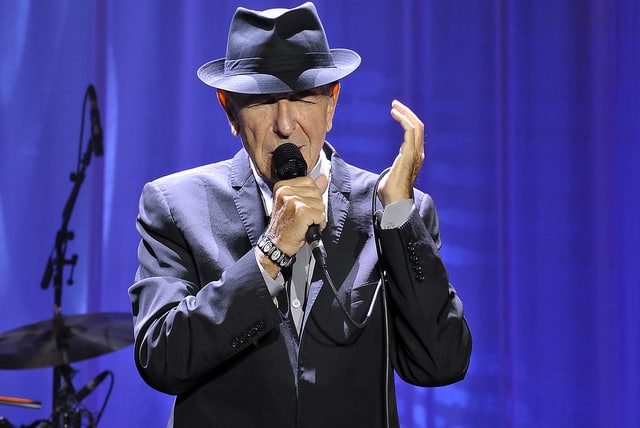 The Canadian singer-songwriter turns 80 years old next week and is due to release his thirteenth record Popular Problems.
The LP's official release is September 22nd, the album comes out the day after his 80th birthday.
Popular Problems features nine new songs, it was co-written and produced by Patrick Leonard, who worked with Cohen on his last album two years ago Old Ideas.
While the majority of the songs are new, Cohen included some material he's been working on for many years. Cohen said the track 'Born in Chains' has, "been kicking around for 40 years. I've rewritten the lyric many times to accommodate the changes in my theological position, which is very insecure."
Also the song 'A Street' was written in the aftermath of September 11th, but Cohen only felt comfortable releasing it now.
Cohen described the album, "If it has a unifying mood … I guess it is one of despair. But these are words we often ascribe after it's finished. While it's going on, you're just trying get something together and hope it's respectable.
Even the experienced 80 year old songwriter has doubts over his writing ability. Speaking at a Q&A in Los Angeles, Cohen said: "Being a songwriter is like being a nun: You're married to a mystery. It's not a particularly generous mystery, but other people have that experience with matrimony anyway."
"A lot of young writers ask me for advice – mistakenly, because my methods are obscure and not to be replicated. The only thing I can say is, a song will yield if you stick with it long enough. But long enough is way beyond any reasonable duration. Sometimes a song has to hang around for a decade or two before it finds its expression."
Popular Problems track list below:
01. Slow
02. Almost Like the Blues
03. Samson in New Orleans
04. A Street
05. Did I Ever Love You
06. My Oh My
07. Nevermind
08. Born in Chains
09. You Got Me Singing