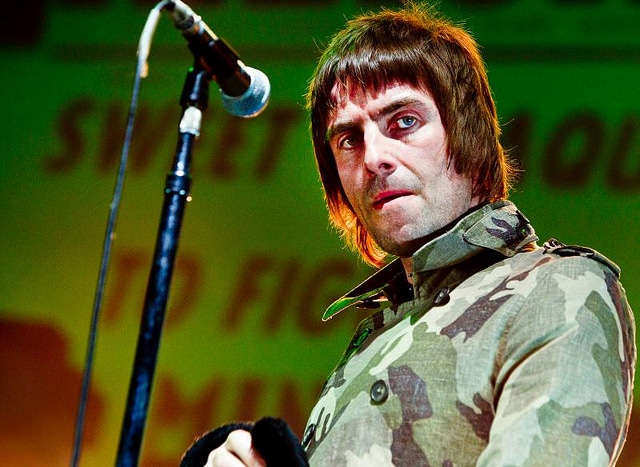 Liam Gallagher's first solo festival gig has been confirmed and will take place at Bergenfest next year.
After rumours of a first solo gig began circulating during the week, it has now been confirmed that the Oasis frontman will be taking to the stage at Norway's Bergenfest.
En av Englands største rockestjerner gjennom tidene, Liam Gallagher, kommer til Bergenfest 2017! @liamgallagherhttps://t.co/sqZw1XYh3C pic.twitter.com/IGPVF2D0g0

— Bergenfest (@bergenmusicfest) December 2, 2016
A tweet from Bergenfest's official Twitter account, which translates as "one of England's biggest rock stars of all time, Liam Gallagher, comes to Bergenfest 2017!" confirmed the news today.
The festival also took to their website to reveal the news in a post which read "Together with his brother, Noel, Liam Gallagher and their band, Oasis, spearheaded the brit pop movement to stratospheric hights in the 90s. 2017 will see Liam touring as a solo artist and we can't wait to see what this brilliant singer has in store for us, come June."
It was announced back in August this year that Gallagher would be releasing a solo album in 2017. Mat Whitecross, who directed the Oasis documentary 'Supersonic' spoke to NME recently after he had the opportunity to listen to some of Gallagher's new material. Whitecross explained "Well, I've got to say one of those bucket list moments in my life was when we got a helicopter to go the premiere, he just turns to me and goes 'Shall we listen to the new album then?', then he pulls out these speakers and blasted it out as we were approaching Manchester." He added, "It just blew me away. I think everyone's in for a treat. It's fantastic."
Liam Gallagher will take to the stage at Bergenfest in June 2017.
Photo Cred: Ben Houdijk