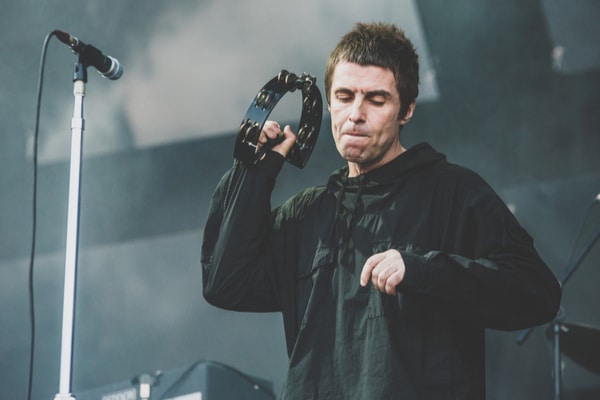 Along with dimissing the idea of a Mayo "curse", Liam Gallagher has backed Mayo for All Ireland glory this year!
Gallagher & Mayo
The former Oasis singer made this bold claim during an interview on the podcast The 2 Jonhnies. Gallagher of course is connected to Mayo, with his mother Peggy a native of the county.
Gallagher even revealed that he plans to celebrate his mother's 80th birthday in Mayo next year. What a party that would be!
"That's going to be bigger than Knebworth, mate. I'm going to hire the place out, get all the family, all the sisters and cousins", Gallagher said.
"That will be good but no, I don't go over unless we're gigging really or doing the TV".
So What Is This "Curse?"
According to GAA historians, this Mayo curse dates back to the last time the county won the holy grail that is the All Ireland title in 1951.
Since that success, Mayo have been the bridesmaid of All Ireland finals, having lost seven finals since 2004 alone, including last year's defeat to Tyrone.
The legend has it that as the victorious 1951 Mayo team were making their way back home from Dublin following their victory, they had passed a funeral at Foxford without paying their respects.
This fabricated story goes that a woman and a priest had put a curse on them, that they would never win another All Ireland until each member of their 1951 winning squad had died.
The last surviving member Paddy Prendergast sadly passed away last September aged 95.
'What's The Story Mayo Glory?'
Speaking to the 2 Johnnies on their podcast show, Liam Gallagher has backed Mayo to finally land the elusive All Ireland title folllowing years of heartbreak.
"I've watched it sometimes but Dublin are always f*****g smashing them out of it", Gallagher said.
Gallagher also dismissed the concept of this Mayo "curse", branding it "b******s".
"I've heard about it. I don't believe in all that b******s. Listen it is what it is mate, if you get beat by the better team, you get beat by the better team".
"It's one of them f***ing things isn't it?", the singer continued. "It'll happen one day mate. City were s*** for years and look at us now".
Last month saw Liam Gallagher release new single 'Better Days', which features on his upcoming album 'Cmon You Know'.