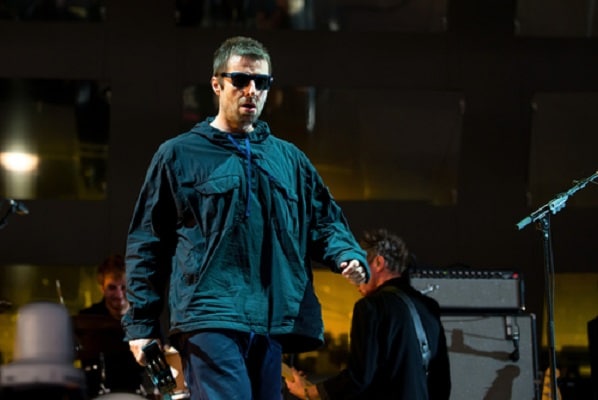 Liam Gallagher mocks his brother Noel for his CamelPhat collaboration, 'Not Over Yet' and describes it as "horse****".
The 'Once' singer has taken to Twitter to respond to followers asking him about his thoughts on Noel's tech-house track. Describing the song as "HORSE****", Liam was asked by one follower: "How many times have you listened to Not Over Yet?"  Liam quipped "2 secs come out in a rash."
Another follower pointed out to the singer that tweeting about 'Not Over Yet' was giving his older brother free publicity. To which, the 48 year-old replied: "Well it needs all the publicity it can get zzzzzzzzzzzzzzzzz (sic)"
The brothers have been taking part in a back and forth war of words since the band's split in 2009. When Liam was tying the knot with then girlfriend Debbie Gwyther, their mum told him to invite Noel. According to Spin, Liam didn't want his brother Noel on the guest list and preferred that he didn't attend the ceremony.
Liam's documentary, 'As It Was' spoke about the band's split after that Paris show in 2009. Liam spoke on how he was "lost" after the band fell apart. Gallagher also blames his brother Noel for the group parting ways, saying that "the geezer split my band up."
Meanwhile, Liam has been droppings little nuggets of information to fans about his third studio album. It will be the follow-up to his 2017 debut 'As You Were' and 2019's 'Why Me? Why Not.'
One fan quizzed Liam on the UK's lockdown and if it will have any impact on him making the record. To which he replied "All good, no rush."
The former Beady Eye frontman was coy when he was asked if he has a title for his next single. The simply replied: "Yeah man."