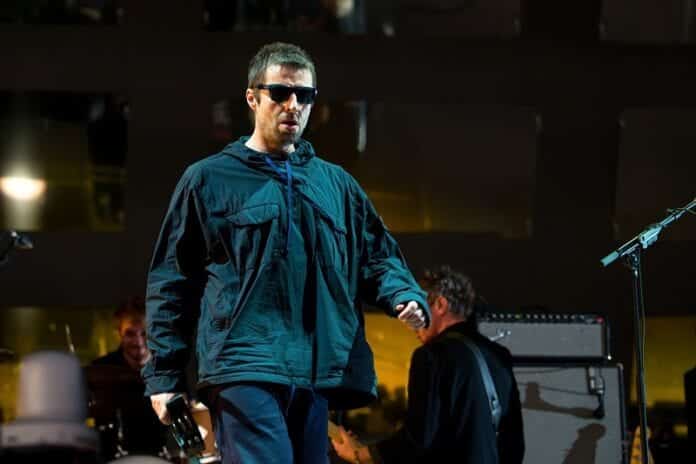 Liam Gallagher has promised fans that the first single from his new album will be a "banger to wake people up."
The former Oasis frontman has released two solo albums, 'As You Were' in 2017 and 'Why Me? Why Not.' in 2019, so far and his third effort is said to be on its way this year.
As usual, Liam made the announcement on Twitter. He is quite vocal on the social media platform and when asked by a fan "Will the first single from the new album be rock n roll or a ballad?, he replied, "Always come back with a banger to wake people up."
Always come back with a banger to wake people up

— Liam Gallagher (@liamgallagher) March 9, 2021
Last summer he gave an update on the upcoming album in an interview with Zane Lowe on his Apple Beats Music show.
Liam Gallagher told Lowe:
"Yeah. The next one is going to be called 'Come On You Know', pure positive. Right legit. As soon as I get the titles man, we are off."
More recently, Liam spoke to Radio Nova for an exclusive interview. You can check it out here.
As he is never afraid to voice his opinion, he also commented on the Harry and Meghan Oprah interview that has dominated the news cycle this week.
Taking to Twitter earlier this week, Gallagher wrote:
"Family's airing there dirty washing in public is so embarrassing I mean c'mon you know LG x (sic)."
This was Liam showing his sarcastic side as the rift between Liam and his brother Noel has been aired in the public on many occasions.
It was announced this week that an Oasis contract drawn up for a concert in 1994 is going on sale at auction later this month. For more information check out our report on it
here
.
Liam Gallagher and fans everywhere will be looking forward to the
Reading and Leeds
festival this year, as Liam is set to headline both festivals as live music sets to return to the UK later this year.