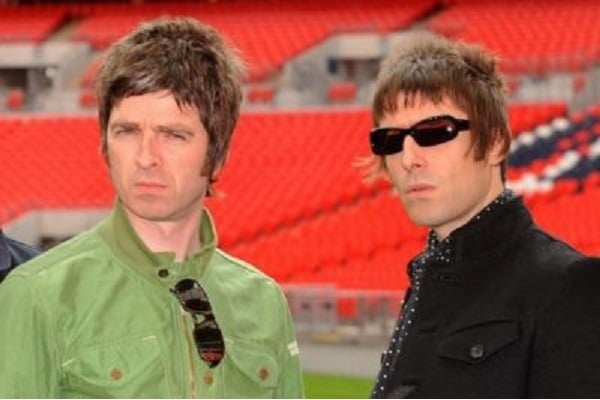 Liam Gallagher has said that he would "love" for Oasis to get back together, insisting that they "should never have split up".
Rumours have been ongoing of an Oasis reunion ever since they split up in 2009. This is despite the fact that Liam and Noel Gallagher have been at loggerheads for the last 13 years or so.
Speaking last October, Noel Gallagher had admitted that he was responsible for the band disbanding. 
He also had said last Summer that he would gladly reform the band for £100 million. However, he stated that there is not enough funds in the music industry to make this happen.
He had previously siad that Oasis should not get back together as their legacy is "set in stone". More on that here.
"If it happens, it happens" – Gallagher On Oasis Reunion
Having recently announced his new solo album, Liam Gallagher has once again stated that he would be thrilled if Oasis reunited.
"I'd love Oasis to get back together", the former frontman said. "If it happens, it happens. But I'm quite happy doing [my solo career)".
"We should never have split up, but we did, and this is where we're at", Gallagher continued.
On his estranged brother Noel, Liam Gallagher claimed that he sees him as a "different person" since they last spoke. He added that he feels "like he's been abducted".
"But you know I love him", he insisted.
"We split up nearly 13 years ago. It's ridiculous. We can go on about whose fault it is, but he's his own man. If he really wanted to get in contact, for my mum's sake, he could do it, but he obviously doesn't want to. There are only so many olive branches you can offer". 
This comes after Liam Gallagher revealed that eighty per cent of his upcoming album Cmon You Know is a "a bit peculiar". 
Fancy seeing Liam Gallagher live in Dublin? The singer will perform live in Dublin's Royal Hospital in Kilmahahm in August 2022. Find out how you can get tickets here.