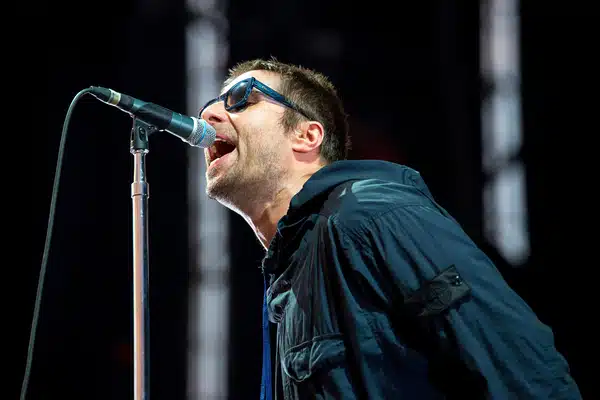 Liam Gallagher has shared his latest single 'Better Days'. 
This track is the latest single from Gallagher's upcoming studio album 'Cmon You Know', which will arrive on May 27.
The former Oasis singer has already shared singles 'Everything's Electric' and 'Cmon You Know', which will also feature on this album. 
Yesterday, Gallagher hinted at the upcoming release of 'Better Days' by sharing a teaser clip on his Instagram account. Check that post out here.
Since then, a lyric video for 'Better Days' has arrived, with an official video to arrive later today. Check out the lyric video for yourselves below.
"peculiar"
Previously, Liam Gallagher had also said that "80 per cent" his upcoming album is a bit "peculiar". 
"Some of it's odd, man", Gallagher said of the album. I'd say 80 per cent of the record's a bit peculiar, but still good. And 20 per cent of it's kind of classic, like this".
"I still sound normal and mega and all that", he added. "But, you know, if you're going to do something a little bit different, do it in these times, because if people don't dig it, just blame it on COVID innit? And then we'll go back to the normal stuff on the next record".
Last week, Liam Gallagher also apologised to Atletico Madrid footballer Stefan Savic.
Gallagher sent a death threat tweet to Savic after he became involved in brawls with several Manchester City players, including one incident where he appeared to headbutt Raheem Sterling.
Gallagher issued this deleted tweet, "Stefan Savic this is a threat if I come across you ya goofy looking C*** your dead MCFC". 
However, since then Gallagher apologised. "I'm really upset and annoyed at myself", he wrote. "I feel I've let all my fans down by my outlandish behaviour I'm a role model to GROWN UPS hope you can forgive me".
It also emerged that Gallagher had apologised to Peter Andre over a 15 year feud.