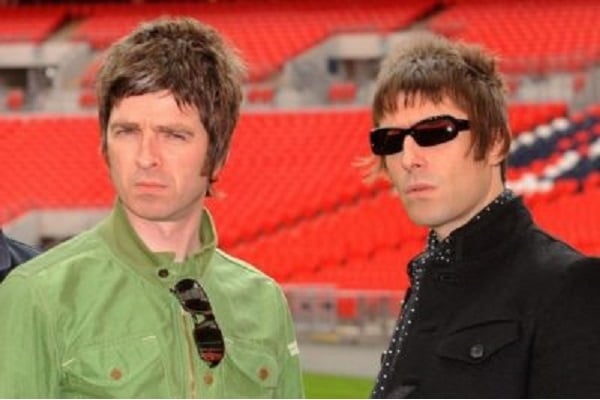 Would you like to listen to the article instead of reading it?
Liam Gallagher has revealed what he particularly misses about performing alongside estranged brother and former Oasis bandmate Noel.
The brothers were part of major Britpop band Oasis, until the band split up in 2009, with the estranged pair at loggerheads ever since.
Ever since they disbanded, fans have speculated about a potential Oasis reunion, which has carried a somewhat "Will they, won't they" feel to it.
When asked about what he misses about performing with his older brother, Liam Gallagher said this, "Showing him how to sing with passion and verve". 
Showing him how to sing with passion and verve

— Liam Gallagher (@liamgallagher) March 16, 2023
"prefer stuff to think about me"
Back in January, Liam Gallagher announced that he was to take some time off, ahead of recording another studio album.
This also led to fans to once again speculate that this meant an Oasis reunion was on the cards.
"You recently said that you are not writing or thinking about the 4th album, is that because oasis is coming?", one fan asked the singer on Twitter.
"I try not 2 think about stuff I much prefer stuff think about me", Gallagher replied. 
Rumours of a possible Oasis reunion were once again circulating when Noel Gallagher said that you "never say never" when asked if such a reunion was possible.
"Well, you should never say never… it would take an extraordinary set of circumstances but that's not to say those won't ever come about", he said.
Noel also appeared to suggest that the relationship between the estranged brothers had appeared to show signs of improving.
"Oh, brilliantly, yeah", was his response, when he was asked about how they were getting on. More here. 
Last month, Liam Gallagher also responded to calls from The 1975 frontman Matt Healy for himself and Noel to "grow up" and reunite the band. 
One fan put it to Gallagher, "Matty Healy says you're just wasting your time and you should stop being like children… what do you think?". 
"It's our time to waste who made him the boss of time", he retorted.