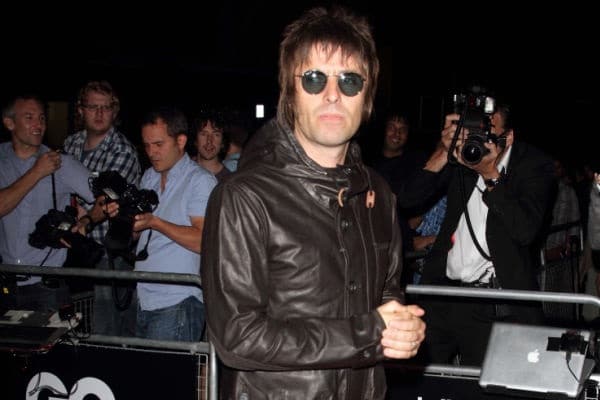 Would you like to listen to the article instead of reading it?
Liam Gallagher's triumphant return to Knebworth will be covered in a live album, which will be released in August.
Last year, Gallagher rocked the stage at the iconic venue almost 30 years on from when Oasis performed their two record breaking shows at the same stage.
The band performed two shows at the venue in August 1996, shows which 2% of the entire British population tried to buy tickets for, which was a new record at the time.
"It's gonna be top. I can't wait, man", were the words of Liam Gallagher ahead of his return to Knebworth last June.
"It's just good to be back doing some gigs", he also added. "We've done our rehearsals and there's just a few finishing touches to do. But it's all there, man — I hope the weather stays nice".
Knebworth 22
Unsurprisingly all 170,000 tickets sold out instantly as Liam Gallagher performed several Oasis classics including 'Champagne Supernova', and 'Wonderwall'.
'Champagne Supernova' also saw Liam Gallagher supported by a special guest in the form of Stone Roses' John Squire at Knebworth.
Gallagher has certainly enjoyed a prosperous solo career, with all three solo albums 'As You Were', 'Why Me Why Not', and 'C'mon You Know' all reaching number one following their release.
Knebworth also saw Gallagher delve into the Oasis back catalogue again to perform 'Roll It Over'. The track featured on the band's Standing On The Shoulder of Giants album.
While the track was never performed by the band live, it became a lesser known fan favourite.
Knebworth 22 is available to pre-save and pre order here. The album's physical formats will also include standard and deluxe CDs, sun yellow double vinyl, and black double-vinyl.
Fans can also purchase a striking olive and black marble double vinyl edition via Liam Gallagher's official store.
Earlier this week, Liam Gallagher responded to calls from his estranged brother to call him if he is keen to reform Oasis. More on this here.